Balls and nets
Sport
The voice of the protests was raised / breaking the law in the Premier Volleyball League + movie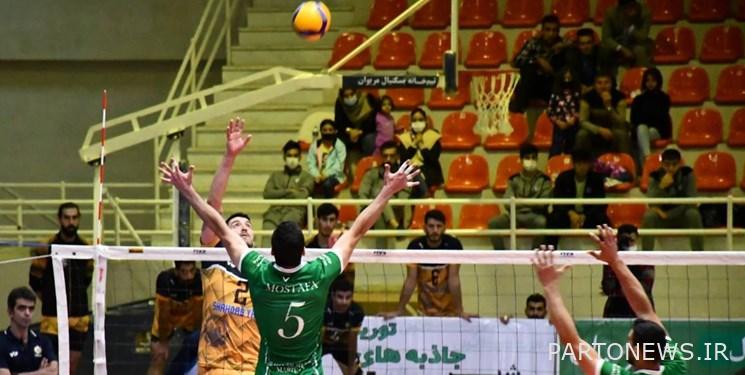 According to the sports reporter of Fars News Agency, Marivan Zagros Hall hosted the third match of the fifth week of the Men's Premier League, and Rah-e Yab-e-Melal of this city lined up against Shahdab Yazd. Students of Shahdab Yazd coach Mohammad Moghor Ghiasi, after two weeks of failure, achieved their third victory in the fifth week and gained 9 points, but this victory was not easy.
Rahyab Melal won the second and fourth sets of this match 25 to 21 and 25 to 14, but in the first three, third and fifth sets, it lost to its guests with scores of 25 to 21, 25 to 14 and 15 to 11, respectively, until the third defeat. Experience your season three to two and score one point.
Due to the fact that according to the regulations, the spectators have not been allowed to attend the volleyball halls yet, at the end of the match, Shahdab Yazd Club released a video to protest the spectators' presence in the Zagros hall. Shahdab Club announced, "Despite repeated information and announcements by the Volleyball Federation that spectators will not be present in the Premier Volleyball League matches, but it seems that this issue is observed only in Shahdab's private stadium and in most other provinces the games are with spectators! »
You can see the videos of Shahdab Club from the presence of a large number of Marivani spectators in the game of Shahdab Yazd volleyball team against Rahiab Melal Marivan within the framework of the fifth week of the Premier League competitions, which was held without spectators due to Corona disease:
End of message /
Suggest this for the front page
.