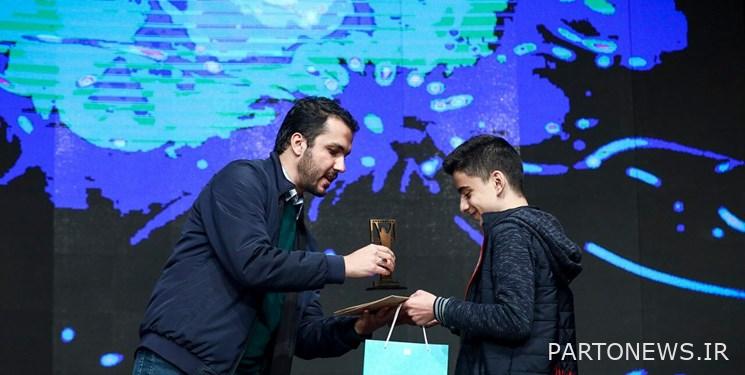 According to the Fars news agency, Amirhossein Akhvin, the secretary of the 8th school short film festival, stated in the closing ceremony of this period of the festival in the scientific and educational section held in the Surah Hall of the Art Department: We have a special view on the school film festival, each of the axes of this festival is specialization is followed, therefore, in the last few years, the approach of the school film festival has been a specialized and skill-oriented approach.
He added: Our view is that the selected students in different parts of this festival should have a narrative of progress for the country. The selected students of the festival visited different places and made experiences in these few days.
The director of the school's film festival also mentioned: identification and networking of students takes place in these festivals, which is also very important for us.
The representative of the headquarters of the development of nanotechnology also said in the continuation of the ceremony: In the headquarters, which started working in 2003, we considered one of the main axes to be based on students, more than one million students in these years with nanotechnology. met
He added: The Nano Technology Development Headquarters supports people who have good ideas, designs and products. The nano and media festival introduces selected works at a high level. In this festival, we add a student section to have special support for the winners of this festival.
Rezaei, a representative of the headquarters of the Command for the Good and the Prohibition of Evil, also stated: In the headquarters of the Command for the Good and the Prohibition of the Evil, we entered various fields, especially the media. The vacuum of media activities in the country is felt and all the people's information is limited to other information.
Rezaei added: About 90% of the activities of the headquarters are in the field of demanding from the authorities, which is realized with the efforts of filmmakers.
He said: In the field of cinema and filmmaking, we must have specific heroes to reflect Islamic Iran to the whole world. Future filmmakers should create their own hero and anti-hero elements.
In this ceremony, the winners of the scientific and educational section of the 8th School Short Film Festival and the 5th Noor Student Competition were honored and awarded to them.
end of message/
You can edit this article

Suggest this article for the first page