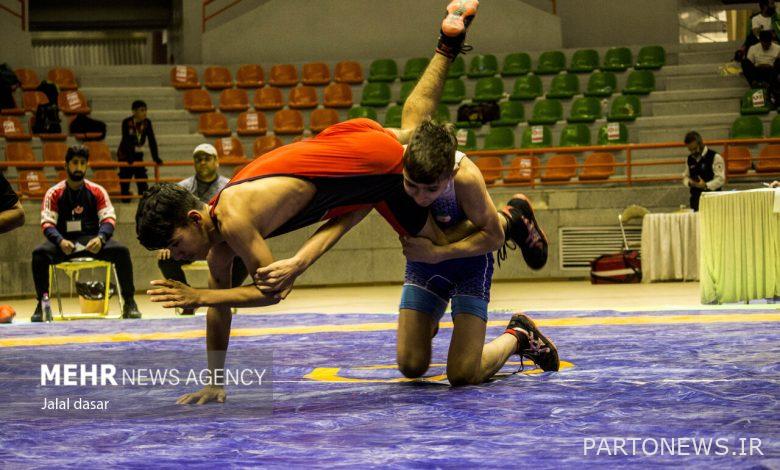 Hadi Aliaei stated in an interview with Mehr: Freelancers Shahid Zain Club الدین Qom province won the runner-up title at the end of the national competitions in honor of the late Parviz Sirouspour by winning 7 gold, silver and bronze medals.
The head of the Qom Province Wrestling Board added: "These competitions were held for one day in the Tehran Workers' Club with the participation of teams from 7 provinces of the country. At the end, Iranian wrestling greats such as Mansour Barzegar, Mohammad Reza Taleghani and Akbar Fallah were present."
He stated: Zayn Club team الدین Qom had a good performance in these competitions and became the runner-up after the Tehran team.
The head of the wrestling board of Qom province, referring to the names Freelancers The gold medalist of Qom province said in this competition: The Qom team won three gold, two silver and two bronze medals in the commemoration of the late Siruspour, while Ali Asghar Jafari in 42 kg, Ali Akbarzadeh in 45 kg and Mohammad Salar Abbasi in 27 kg became the first place and gold medals.
He stated: Sobhan Rezvani in the weight of 30 kg and Amir Hossein Mohammadpour in the weight of 24 kg of the wrestlers of the Zayn Club team الدین It was Qom who won the silver medal.
Aliaei stated: In the weight of 35 kg, Benjamin Baba and Ali Hassanzadeh in the weight of 51 kg Kilogram These competitions won bronze medals.
He reminded: Seyed Hossein Mousavi, the head coach of Shahid Zain freestyle wrestling team الدین Qom was in this competition.