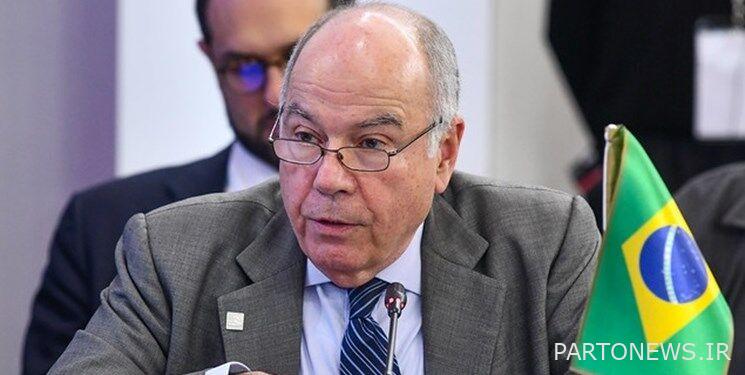 "Mauro Vieira," Brazilian Foreign Minister, said that the escalation of violence in Gaza is an unacceptable act, and we also reject the destruction of infrastructure in Gaza, according to Ekhzada Online, quoted by Fars.
Continuing his speech, he said: "The aid that has arrived in Gaza is not enough to meet the needs of the residents of this region."
"All parties involved in Gaza must adhere to the principles of international humanitarian law and we demand the release of all civilian hostages in Gaza without any conditions," Vieira stressed.
The Foreign Minister of Brazil said: "It is unfortunate that we do not see any progress in the peace process between the Palestinians and Israel, and the continuation of the occupation in the West Bank delays the two-state solution, and Israel must stop all its settlement activities, including in East Jerusalem. stop".
He warned: "Currently, we are witnessing the risk of spreading the crisis in Gaza to other places in the region."
Vieira said: "The Security Council must not shirk its responsibility to free hostages and bring aid to Gaza, and the violence in Gaza must be stopped, a ceasefire must be achieved, and humanitarian crossings must be established, and work on a two-state solution."