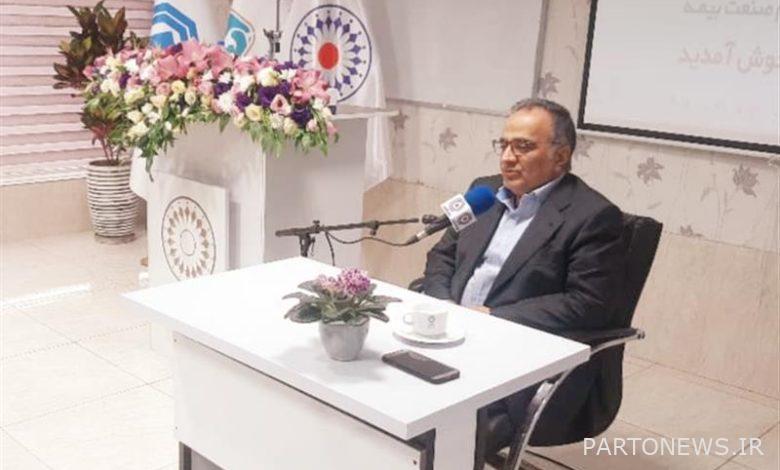 According to the financial news report According to the General Department of Public Relations and International Affairs of Central Insurance, Majid Behzadpour, during his trip to Gilan, attended the managers and employees of Cooperative Insurance and by announcing this, he added: Every innovative event and development-oriented initiative in the insurance industry is seriously It will be supported by the supervising institution.
The General Director of Central Insurance mentioned the transformation of ideas into products as the main strategy of the insurance industry and stated: the supervisory body of the insurance industry, which holds the first rank of e-government among government institutions and organizations, with the completion of electronic infrastructure and support systems It will become a pattern at the regional level.
He announced the cooperation of Central Insurance with Science and Technology Parks and stated: Insurance ideas and ideas are a kind of hidden capital and the insurance industry has no other way to achieve the predicted horizons than exploiting this great capital. He does not see in front of him.
Emphasizing the importance of market development and expansion of the insurance business environment in the country, the head of the Supreme Insurance Council noted: Relying on scientific power and modern technologies can lead to the commercial growth of the insurance industry.
Majid Behzadpour, expressing his satisfaction at the presence of the managers and employees of Cooperative Insurance Company, asked them to play a stronger role by expanding parametric and innovative insurances, as well as developing international interactions in increasing the penetration rate of insurance.
The head of the insurance industry supervisory body referred to the cooperative insurance plan regarding the design of the business interruption insurance policy due to Corona as a smart move and emphasized the necessity of designing similar products.
He continued: continuous training of human resources, setting up standard knowledge-enhancing courses, following the policies of the Insurance Research Institute and focusing on risk management should be placed more on the agenda of insurance companies.
It should be mentioned that at the beginning of this meeting, Yunus Mazloumi – the CEO of Cooperative Insurance Company – in appreciation of the presence of the General Manager of Central Insurance and accompanying delegation in the Gilan branch, presented a report on the latest performance and achievements of Cooperative Insurance Company in various fields and regarding the continuation of innovative activities And he emphasized the company's support for technological and knowledge-based collections.