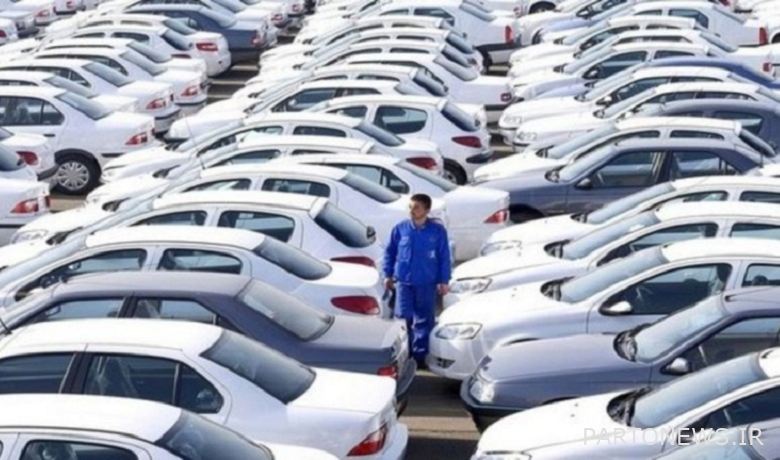 According to Tejarat News, six cars became cheaper from the domestic market.
According to فرارو, The price of Peugeot 207 automatic today, Monday, April 20, 1401, decreased by three million tomans to 547 million tomans. Dena Type 1 was six million tomans cheaper today than yesterday and 376 million tomans.
While Dena Plus Turbo gears increased in price by seven million Tomans today and reached 467 million Tomans, Dena Plus Turbo automatic experienced a price reduction of three million Tomans today and reached 485 million Tomans. Peugeot Pars also returned below 300 million Tomans today with a decrease of 12 million Tomans compared to the previous day, and today it was traded at 290 million Tomans.
The price of Pride 111 today was two million tomans more than yesterday and reached 197 million tomans. Tiba decreased by five million tomans today and reached 190 million tomans.
Tiba 2 was 10 million tomans cheaper today than yesterday and 197 million tomans was traded in the open car market today. While Tiba Do Plus experienced a price increase of four million Tomans today and reached 209 million Tomans.
Prices of Iranian cars in the open market
Arisan van is the cheapest car produced by Iran-Khodro in the open market and is in the category of single-cab vans. The cheapest passenger car produced in Iran is the Rana LX in the open market. Rana with TU5 engine is competing with 206 Type 5, Peugeot Pars, Peugeot 207 and Peugeot 405 cars in terms of propulsion.
Despite the cessation of Rana production, an updated version of Rana Plus was released by Irankhodro. After Rana LX, Peugeot 405 and Samand Lx are the cheapest domestic products of Iran Khodro.
On the other hand, the most expensive domestic car in Iran is the Dena Plus turbo automatic car. Dena Plus Turbo Automatic uses the EF7 Turbo engine and is equipped with a six-speed gearbox. Also, the newest domestic car in Iran, Khodro Tara, is a manual transmission and is currently the second most expensive product in Iran, Khodro.
The automatic version of Tara is also expected to enter the market soon. Peugeot Pars Automatic is also the cheapest product in Iran, a car with an automatic transmission. Among the assembled models of Iran, the Peugeot 508 car has the highest price and next to the Suzuki Grand Vitara automatic, it is in the category of cars more than one billion.
Price of Saipa cars in the open market
Pride 132 is the cheapest car in Saipa. Pride pickup is more expensive than other Pride family models, and Pride pickup is more expensive than Quick Gears and Saina Gears. Tiba was launched as a replacement for Pride and now the boxed model of this car is the cheapest product of Saipa.
After Tiba Sedan, Saina is the gear of the cheapest car produced by Saipa. Saina Gear is actually an updated version of Tiba. Tiba Do or Tiba Hatchback are the cheapest cars produced by Saipa after Tiba Sedagdar and Saina. All domestic products of Saipa, including Tiba, Tiba 2, Saina, Quick, Saina s, Quick are the same in the propulsion section. These cars are equipped with a 1500 cc engine and a five-speed gearbox. The most expensive car produced in Saipa in Shahin open market.
Shahin is also the newest car produced by Saipa. In terms of propulsion, Shahin has the same Tiba engine that is equipped with a turbo to compensate for insufficient power. The only car of Saipa company with automatic gearbox is Quick automatic. Quick Automatic Plus is also equipped with the only engine produced by Saipa, namely M15. Among Saipa assembly models, Citroen C3 and Kia Cerato are more expensive.