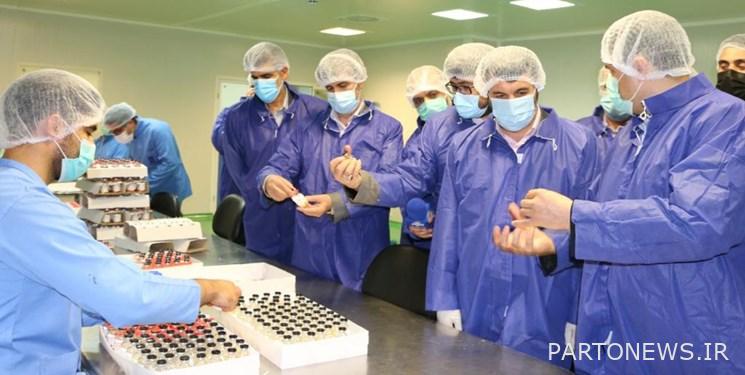 Company News ; According to reports Shasta MediaMinister of Cooperatives, Labor and Social Welfare, Hojjatullah Abdolmaleki, in the celebration of the International Labor Day, stressed that workers are the backbone of the Islamic society, said: "This statement of leadership is the truth and labor in Islamic thought is one of the most important parts of production complexes Is the country.
Referring to the implementation of synergy policies in the companies affiliated to the Ministry of Cooperatives, Labor and Social Welfare, Abdolmaleki expressed hope that these policies could play an effective and very serious role in boosting production and increasing the profitability of these complexes.
Referring to the capacities and potentials of Tipico Pharmaceutical Holding in the field of production and completion of the country's pharmaceutical supply chain, the Minister of Cooperatives said: "According to all experts and specialists active in the field of pharmaceuticals, Tipico is one of the most valuable in this field." And Tipico can increase the country's share in new export markets by having sufficient knowledge of new markets in the region and conducting comprehensive international studies.
Abdolmaleki called the Russian sanctions by European countries and the United States a great opportunity for the country and added: "Given the existing capacity between Iran and Russia and the size and population of this country, we can use this opportunity to increase exports to Russia."
At the beginning of the ceremony, Naderi Alizadeh, CEO of Tipico, presented a report on the achievements and leaps of production, increasing profitability, issues related to completing the value chain and supplying medicine in the holding companies of this holding.
Noting that in 1400 we had a 63% growth in the production of final pharmaceutical products, the CEO of Tipico added: "In the field of raw material production we had a 56% growth, in distribution companies 73% and in commercial companies 47% growth, so we saw a 67% growth in average group growth." We have been Tipico companies in 1400 compared to 1399.
Naderi Alizadeh, referring to the production of 226 new products in the Tamin Pharmaceutical Group in 1400, said: "Of these, 40 products were produced in the country for the first time, and through this, about $ 82 million in foreign exchange savings were created for the country."
He mentioned the launch of a drug accelerator with the aim of supporting and covering technological startups in the field of medicine as one of the future plans of this pharmaceutical holding and expressed hope that this complex will be operational in June of this year.
At the end of the ceremony, the exemplary workers of Darupakhsh Factories Company were honored in the presence of Hojjatullah Abdolmaleki, Minister of Cooperatives, Labor and Social Welfare, Mirhashem Mousavi, Head of Social Security Organization, Ebrahim Bazian, CEO of Shasta, Mohammad Naderi Alizadeh, CEO of Tipico.

Appreciation of Tipico workers
End of message /
Suggest this for the front page