Tokyo Paralympics; Leading our country's taekwondo fighter to the semifinals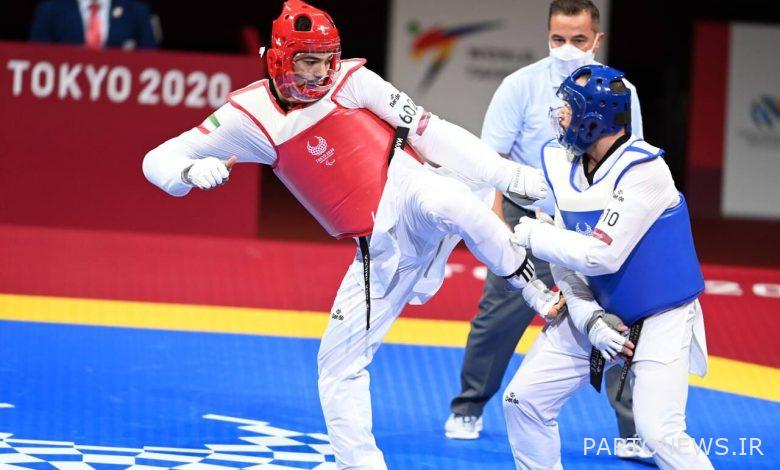 Today (Saturday), on the twelfth day of the Tokyo Paralympic Games, Asghar Azizi-Aqdam competed against Gomez Molina from Carrestarica in the over 75 kg weight category at the Macauhari Hall in Messiah Makahori and won 11-9, according to the IRNA news agency.
After a 3-3 draw in the first round, the second round resulted in a 4-3 victory for Molina, and with a 3-2 victory in the third round, Kar was drawn to the golden round. In the golden round, Azizi won 2-0 so that the representative of our country could reach the semi-final stage. In the semi-finals, he will compete against Zinedine Atavus of the Russian National Paralympic Committee.
The Iranian convoy has won 10 gold, 9 silver and one bronze medal in this period of the games so far.
The Iranian Paralympic convoy stood in the 15th place in the 15th Games with 24 medals (eight gold, 9 silver and seven bronze).
The 16th Tokyo 2020 Paralympic Games started on September 2, and the Iranian convoy was among the 100 quotas won by 62 athletes (6 women and 56 men) in 10 disciplines of judo, rowing, taekwondo, wheelchair basketball, cycling, sitting volleyball, and athletics. , Shooting, archery and weightlifting are present at this event.
This event will end on the 14th of September.
.