Tokyo Paralympics; The superiority of the Iranian taekwondo lady against an opponent from Mexico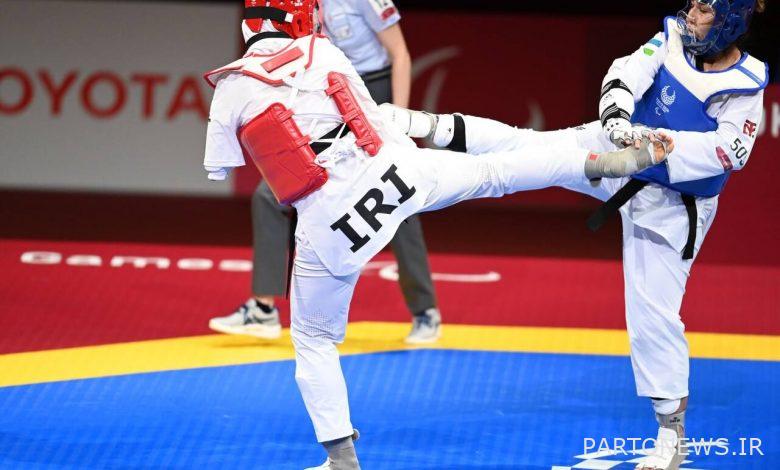 "The Scent of the Meteor" today (Saturday) on the twelfth day of the Games, which failed to advance to the quarter-finals in the weight category plus 58 kg of the 2020 Tokyo 2020 Paralympic Games, lost to the Uzbek parakwandokar. Daniela Andrea Martinez Martial "left Mexico.
This fight, which was held in the taekwondo hall of the Makahori complex, in the end led to the victory of 17 out of 10 worthy ladies of our country. The first round of this match ended 2-2, but in the second round, the Mexican opponent won 6: 5. Finally, with a 10: 2 victory of Shahab in the third round, the representative of our country won with a result of 17 to 10.
The next fight is "Raihe Shahab" against "Rajai Akrmash" from Morocco, which starts at 19:00 (local time).
The Iranian convoy has won 10 gold, 9 silver and one bronze medal in this period of the games so far.
The Iranian Paralympic convoy stood in the 15th place in the 15th Games with 24 medals (eight gold, 9 silver and seven bronze).
The 16th Tokyo 2020 Paralympic Games started on September 2, and the Iranian convoy was among the 100 quotas won by 62 athletes (6 women and 56 men) in 10 disciplines of judo, rowing, taekwondo, wheelchair basketball, cycling, sitting volleyball, and athletics. , Shooting, archery and weightlifting are present at this event.
This event will end on the 14th of September.
.