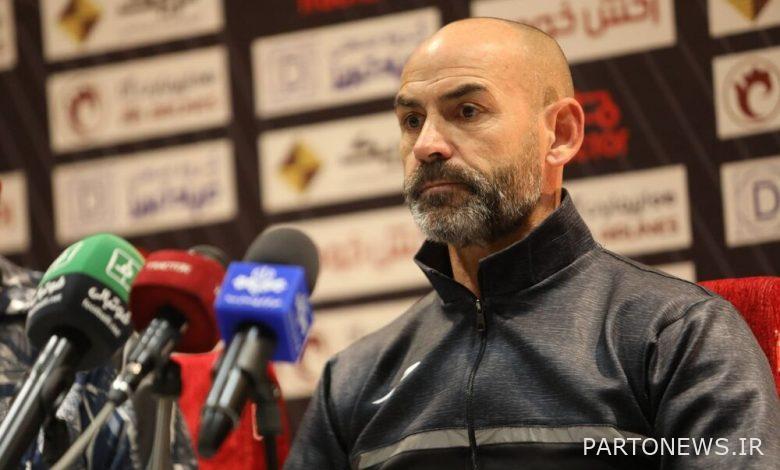 According to Mehr reporter, Pako Khamez, in his press conference with the media on Friday evening, stated that today we played against one of our best rivals in the premier football league, adding: With this win, we gained more strength to continue the competition and today we beat the guest team well. We had asked.
The head coach of Tabriz's red-faced team, pointing out that they did everything I asked my students to do on the field today, said: This victory showed the merit of Tractor players and I am satisfied with all of them.
Khamez stated that we were a team against Esteghlal and added: Individual creativity is important and sometimes it is difficult, but in the league games, we have to be a team and we are improving day by day.
Regarding the winter transfers, he explained: We want to recruit players to improve the quality of the tractor, if we can find a player of equal or better quality than the current players of the team, we will recruit, but I am not sure that we can find better players for these openers.
The head coach of the Tractor team stated that our game will not depend on the opponent's name and admitted: We respect all opponents, but we will play this way in any stadium we play, and don't doubt that we will play aggressive football in the knockout cup game as well.
Khamz, in response to the question, do you currently have an output list? He said: I have a list in my mind to improve the team and I will talk to the CEO of the club about this.
Regarding the future of Kaveh Rezaei, he mentioned: I have informed the club management that I want Kaveh to stay, but my opinion alone is not decisive in this regard, and the assignment of this player must be determined immediately so that in case of separation, we can recruit a replacement player.
With a 2-0 win against Esteghlal, the Tractor team gained 22 points and climbed to the sixth place in the Premier Football League table.