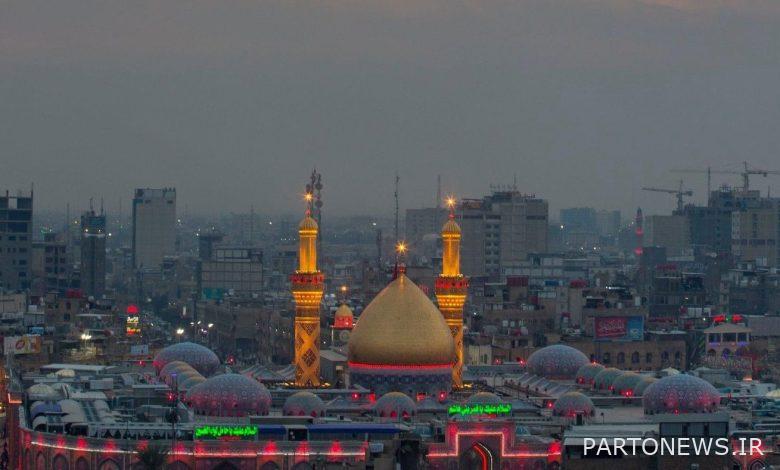 According to Moj news agency, the meeting of the Planning and Coordination Council of the delegation of the Supreme Leader and the Hajj and Pilgrimage Organization was held under the chairmanship of Hojjat-ul-Islam and Muslims Seyyed Abdul Fattah Nawab, the representative of the Islamic jurist in matters of Hajj and Pilgrimage and the head of Iranian pilgrims, while Seyed Sadiq Hosseini, the head of the Hajj and Pilgrim Organization, Ziarat warned about the impact of exchange rate fluctuations on the cost of air and land travel in Iraq.
In October 1401, this organization had announced the cost of air travel for Iraqi dignitaries between 10,500,000 to 11,200,000 tomans and the cost of ground travel for Iraqi dignitaries from 3,600,000 to 6,000,000 tomans. Cheap caravans are also priced from 2,800,000 to 3,400,000 tomans.
In this week's meeting of the Planning Council, the head of the Hajj and Pilgrimage Organization positively evaluated the necessity of using a suitable solution to stabilize the currency price for the 45-day periods of pilgrimages and said: This measure prevents damage and welcomes companies active in this field and pilgrims. will be accompanied.
At the same time, Hosseini pointed out the good reception of the pilgrims from the expeditions of this period to Iraq until the end of December and announced the registration of more than 90 thousand people for the expedition in this period.
In this meeting, reports were given about the follow-up of the provisions raised in the negotiations between the Iranian and Saudi Hajj authorities and the review of the plan to reduce the number of troops sent to Hajj and provide quality services to the pilgrims.
The representative of the religious jurist in matters of Hajj and Pilgrimage also asked the Deputy of Hajj and Umrah of the Hajj and Pilgrimage Organization to gather and present the desired points for the future trip of the Iranian delegation to Saudi Arabia in connection with the upcoming Hajj by organizing expert meetings, so that this delegation Better and more prepared to attend the meeting in Jeddah.
According to the announcement of the Hajj and Pilgrimage Organization, the head of this organization is going to visit Saudi Arabia in January to negotiate and sign the Hajj 1402 Memorandum of Understanding. So far, the quota and cost of the Iranian pilgrims' Hajj journey has not been determined, and the Hajj and Pilgrimage Organization has announced that it will be agreed upon in the negotiations in Jeddah.