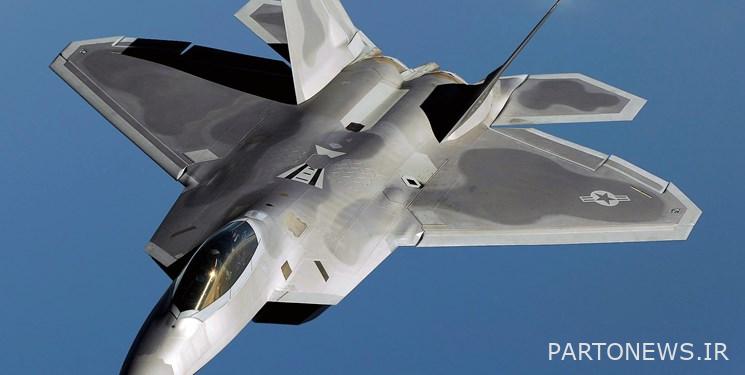 According to the international service of Fars News Agency, the former US president in a controversial statement on Sunday evening, Tehran time, called for the bombing of Russia with US F-22 fighter jets with the Chinese flag embossed on them.
According to the newspaper "India TimesFormer United States President Donald Trump has suggested that the United States flag its F-22 fighter jets with Chinese flags and bomb Russian positions during military operations in Ukraine.
Donald Trump, speaking to a Republican National Committee aide, said President Joe Biden should stop saying the United States was not attacking Russia. Trump went on to call NATO a "paper tiger."
Justifying his remarks on the use of the Chinese flag on US F-22 fighter jets, Donald Trump said that if he did, China and Russia would fight and the United States would watch the two countries fight.
The former US president also recently said that if he had been president, his country could have made money in oil terms by using oil sanctions against Russia.
In an interview with FoxBusiness, Trump demanded that no country buy oil from Russia in the wake of Russia's invasion of Ukraine.
The former US president reiterated that if he had been president, there would never have been an attack on Ukraine. Asked if current US President Joe Biden should impose sanctions on Russia's oil sector, he said: "We have to open this opportunity in the United States and no one should buy oil from Russia."
"In this situation, our country could have gained a lot of wealth and more money than ever before," he said.
Russia ordered a military strike on Ukraine on Thursday morning (February 24th). This development came days after Moscow formally recognized the independence of the Donetsk and Luhansk republics in eastern Ukraine.
Russia has said Ukraine has not fulfilled its obligations under the Minsk agreements reached in 2014 and 2015 to resolve the dispute between separatists and Kiev. Russia has said its military operation is aimed at "demilitarizing Ukraine" and "de-Naziizing" the country.
End of message.
Suggest this for the front page