International
Iran
Turkmen Vice President emphasizes the importance of bilateral relations with Iran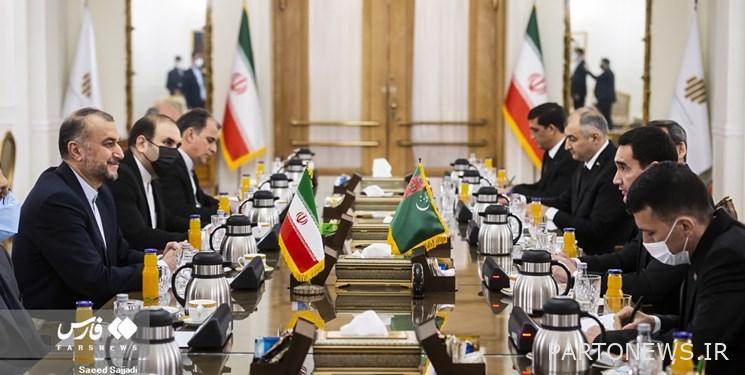 According to Fars News Agency's Foreign Policy Group, Turkmen Vice President Sardar Berdymukhamedov, who is in Tehran as a special envoy to the preliminary delegation of President Gurbanguly Berdymukhamedov, will pay a visit to Tehran this evening (Saturday). The Ministry of Foreign Affairs met with our Minister of Foreign Affairs, Hossein Amir-Abdollahian.
During the meeting, the two sides discussed joint cooperation in the fields of economy, trade, energy, transportation and transit.
Also, considering the imminent visit of the President of Turkmenistan to the Islamic Republic of Iran, during this meeting, the documents to be signed during the visit were discussed and exchanged.
Regional issues, including the current situation in Afghanistan, were among the other topics of discussion between our Foreign Minister and the Vice President of Turkmenistan, in which the two sides emphasized the formation of an inclusive government in Afghanistan.
During the meeting, the Vice President of Turkmenistan stressed the importance of bilateral relations with the Islamic Republic of Iran and the role of the Joint Economic Commission in the development of relations between the two countries.
Sardar Berdymukhamedov also stressed that there are very good capacities for cooperation between the two countries in the fields of transport, technical and engineering services, electricity, oil and gas.
Considering the many historical and cultural commonalities between the two countries, the two sides stressed the importance of developing economic and cultural relations between the two countries and considered the cooperation between the provinces of the two countries important in this regard.
Turkmen Foreign Minister Rashid Murdov also attended the meeting, explaining bilateral co-operation and joint projects and programs.
End of message /
Suggest this for the front page
.