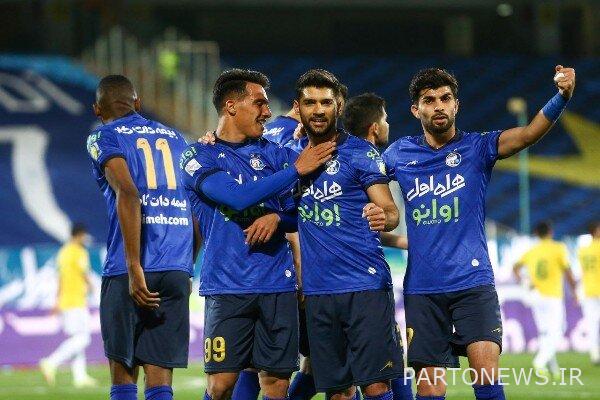 According to the Mehr reporter, while Esteghlal Club has not yet hired any new players and has not yet reached a final agreement with its players from last season whose contracts have expired, it is possible that two influential players from last season will also be transferred. Lose the reason for being across the border.
Mehdi Mehdipour, the best passer of Esteghlal last season and one of the successful players who was also invited to the national team due to his brilliance in this team and his great influence in the championship, is being considered by Al-Arabi Qatar and it is possible that this 28-year-old player Encountered there.
Also, Amir Hossein Hosseinzadeh, a young midfielder who shone in his first year in Esteghlal and became the first top scorer and second top scorer in the league without taking penalties, and who is mentioned as one of the possible phenomena of the World Cup, is also facing an offer from the Belgian league. Has been.
Although the contract of these two players is until the end of the 1402-1401 season, but it is said that there are clauses in their contract that can be activated if they have a transfer offer and they can leave this team. It remains to be seen what will happen to the two successful national team players in the near future, and whether they will play in the Premier League next season in the Esteghlal shirt or join the Legionnaire squad.