Balls and nets
Sport
Unveiling of the documentary of the late Iranian basketball star at the Cinema Museum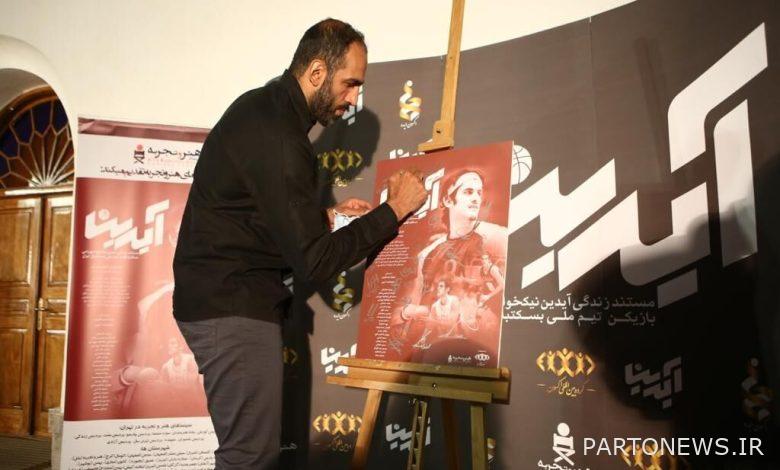 According to the correspondent of IRNA cultural group, the ceremony of meeting the documentary film Aydin directed by Ashkan Mehryar And Producer Mehdi Borjian That is the story of life Aydin Nikkhah Bahrami The late Iranian basketball player with the voice of Parviz Parastavi, was held at the Iranian Cinema Museum.
In this ceremony Mohammad Ali Nikkhah Bahrami Aydin's living father Nikkhah Bahrami, Hamed Haddadi and Alireza Honardoust Member of the Iranian national basketball team, Ali Sadeghi Actor, Ali Beheshti basketball player, محمد نوری Former player of Persepolis football team, Jafar Sanei Moghaddam Managing Director of "Honrotjarbeh" Institute, Mehran Abbasi Director of the Cinema Museum, Amen Singer, Sahar Asr Azad, Abbas Nasrollahi and Reza Saemi Cinema critics, Ali the Queen investor Aydin, A group of officials of the Iranian Basketball Federation, Ashkan Mehryar Director, Mehdi Borjian The producer and other actors of this documentary were present.
Mehdi Borjian Documentary film producer Aydin Before the ceremony, stating that the documentary Aydin "It's a tragedy because of the ending," he said.
He pointed out that it is not the case that every sports figure dies, a film is made of him, he said: Aydin is a star, and if he were alive, this documentary would definitely be made, as we hope this will happen for Hamed Haddadi And others fall stars of the national basketball team and other sports.
Ashkan Mehryar Documentary film director Aydin, He said: I hope you enjoy my first work and if there is a problem, count it on my first work and know that I will compensate in the next works.
Then, the documentary Aydin was released.
Aydin Nikkhah Bahrami He died in a car accident on Chalous Road after winning the national team at the 2007 Asian Cup and winning the Olympic quota, with only a few months left to play with the national team at the Beijing Olympics.
The synopsis of this documentary is as follows: Documentary Aydin It is a narration with sound Parviz Parastou'i From the life of the late Iranian basketball player, Aydin Nikkhah Bahrami. Reminiscences about Aydin's family and teammates not only make the documentary fascinating, but also introduce the character of the late legend to fans, especially the new generation of basketball.
.