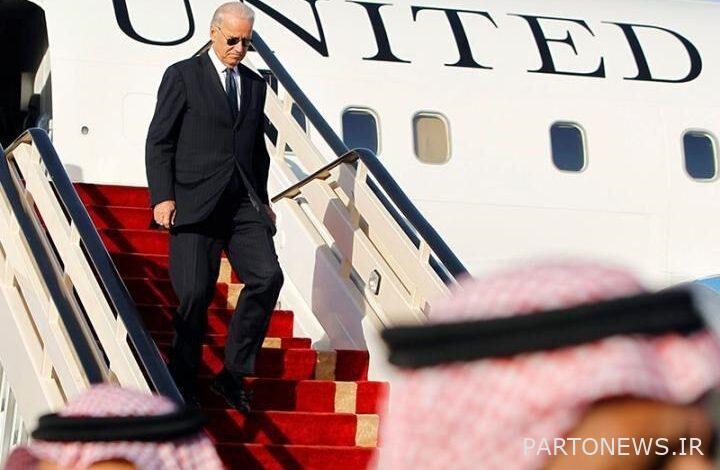 According to an IRNA report today (Monday), Zionist media quoted US sources as "credible" and claimed that what was being said about US President Joe Biden's visit to the Middle East was "NATO to the Middle East or the Israeli alliance." "Arabic is not relevant."
According to Al-Mayadin, quoting Zionist sources, "This issue concerns the preparations, measures and understandings within the framework of the responsibility of the US Central Command (Centcom terrorists) in the Middle East, because Israel, years after joining the US Command in Europe, "US Central Command has joined the Middle East."
Two days ago, Jordan's King Abdullah II said he supported the formation of a NATO-like military coalition in the Middle East.
"Everything is being done under US oversight," the sources said. "There is a limit."
The Wall Street Journal reported that the United States held a secret meeting last March with senior Israeli military officials and Arab military commanders in the Egyptian city of Sharm el-Sheikh.
According to the Wall Street Journal, at the Sharm el-Sheikh meeting, Avio Kokhawi, Chief of the Joint Chiefs of Staff of the Israeli Army, and Maj. Gen. Fayyaz bin Hamid al-Rawili, Chief of General Staff of the Saudi Armed Forces; Jordan, Egypt, Bahrain and the United Arab Emirates came together.
"A lot of infrastructure has been created for a potential regional air defense system," it said.
Earlier, the Hebrew media reported that "the nature of US President Joe Biden's visit to the region is Saudi Arabia, with the aim of building trust, but ultimately paving the way for the normalization of relations between Israel and Saudi Arabia."
A few days ago, the White House announced in a statement that Joe Biden, on his first visit to the Middle East as US President, will visit the region on July 13-16, specifically Israel, the West Bank, and Saudi Arabia. کرد.