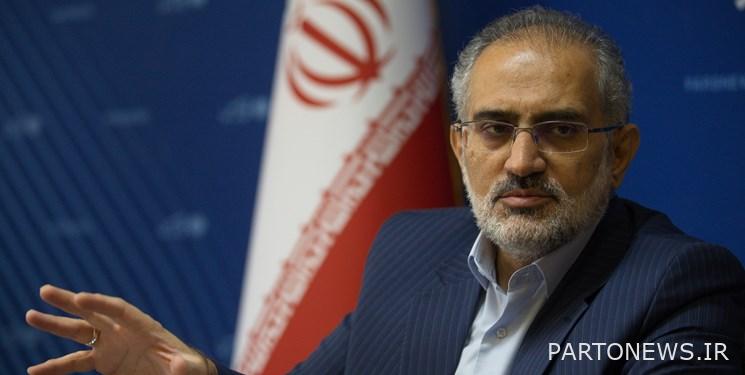 According to the economic reporter of Fars news agency, Seyyed Mohammad Hosseini today, on the sidelines of the funeral ceremony of the unknown martyr in the premises of the Program and Budget Organization, told reporters: According to the agreement reached between the government and the parliament, the 1402 budget bill will be presented to the parliament in two stages. In the first stage, notes and rulings have been presented to the parliament by the government, and in the next stage, tables and appendices will be presented.
He said: The issue of the two-stage budget was presented to the Guardian Council, but the Guardian Council did not agree with the formulation of the two-part budget bill.
The vice president also continued by referring to the words of the speaker of the parliament yesterday: it was decided to present the seventh program bill first and then the budget bill.
Hosseini stated: "Soon, the bill of the 7th development program will be submitted to the parliament based on the general policies of the program announced by the Supreme Leader.
In this ceremony, Seyyed Masoud Mirkazemi, head of the Program and Budget Organization, mentioned the martyrs of the revolution, the martyrs of holy defense, the martyrs of terror, the defenders of the shrine and the defenders of health.
He added: Today, the atmosphere of the country's program and budget organization is perfumed with the smell of the unknown martyr, and according to the Imam (RA), martyrs are the candles of the community of humanity.
end of message/
You can edit this article

Suggest this article for the first page