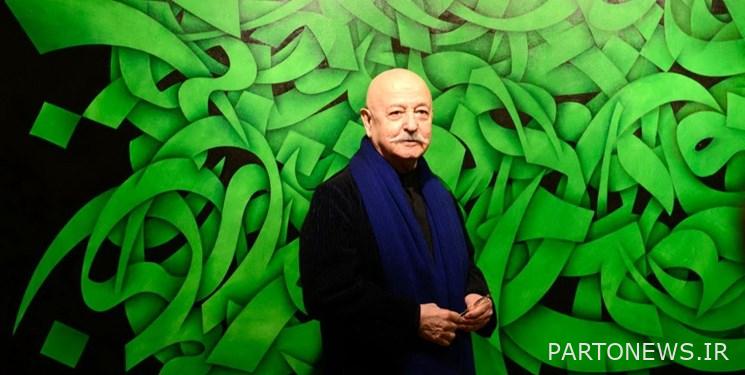 According to Fars News Agency, "Professional Architecture and Words" is the title of a collection of works by Professor Mohammad Ehsaei, which has been republished by Amrollah Farhadi Ardakpan, Alireza Mostafazadeh Ebrahimi and Majid Abbasi and has been displayed in a special gallery.
The exhibition, which runs from 5 to 17 January, is a selection of brilliant statistical works that have never been reproduced in this way.
Alireza Mostafazadeh explained about the display of selected works of the master of statistics in the special gallery: We selected and reproduced the collection of works of this exhibition together with Mr. Amrollah Farhadi and Mr. Majid Abbasi; In the exhibition of Master of Statistics, 21 works have been selected for display, of which a limited number of 30 copies of each have been stamped on Italian paper by Fabriano linen by black printing press, and all works have been numbered and signed by the artist. In addition to these 21 works, another work from the collection of works of "Eternal Alphabet" by Master Ehsaei has been displayed as a single work, which has been printed in 99 copies on Italian paper after being hand-printed in black with acrylic paint by the artist. The signature has been received and each of them has the status of an original and original work.
He added: The 80-page catalog of the works in this collection has been presented in 200 copies with special binding and with the signature of the master of statistics in this exhibition.
Amrullah Farhadi also explained about the purpose of setting up an exhibition of selected works of Master Mohammad Ehsaei in a special way for the first time in a special gallery: "We did this project together as Master's students." As you know, the work of a master of statistics is very expensive and many people can not afford it, so we reproduced some of it. A work has been specially reproduced and the master has worked and painted on it with a passion, as if they are creating a new work.
Seyed Mohammad Ehsaei is one of the contemporary Iranian artists in the field of calligraphy, graphics and painting, whose paintings and calligraphy are world famous. Those interested in visiting his latest exhibition can visit Khorramshahr St., Shahid Arab Ali St., 3rd St., southwest side of 3rd Square, No. 5 Special Gallery, every day from 10:00 to 20:00.
End of message /
Suggest this for the front page
.