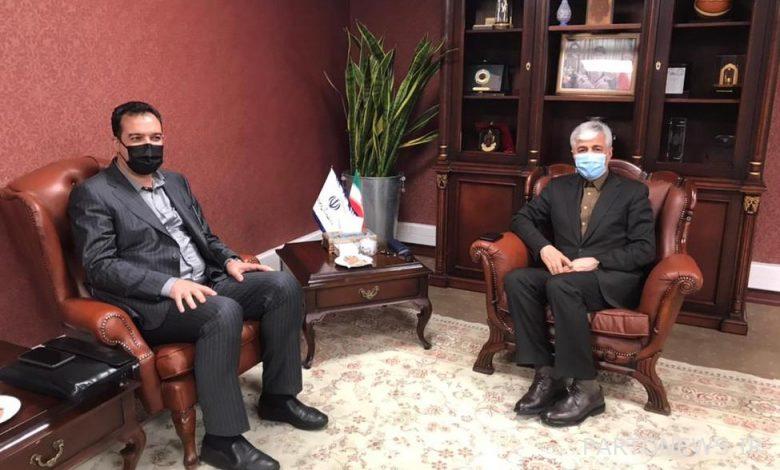 Mizan News Agency – Mohammad Esfandiarpour Regarding the meeting with Seyed Hamid Sajjadi, he said: "This meeting was held in Shahid Soleimani Stadium in Sirjan with the focus on basic sports, increasing the role of the southeast of the country in Iran's medal-winning basket in the Olympic Games and creating a suitable structure for the video system."
Club CEO گل‌گهر سیرجان He said: The activities of football, volleyball, basketball and athletics academies in Sirjan Golgohar Club started with focusing on the basic age groups and using the capacities and potential of this region, which was welcomed and supported by the Minister of Sports and Youth.
Mohammad Esfandiarpour noted the importance of medals for athletes from different places in the Olympic Games and specified: In part of this meeting, the low share of southeastern Iran in the medal basket of Iranian sports caravans in different periods of the Olympic Games was examined and the result It was that the Golgohar complex had a more serious plan to strengthen sports in the southeast of the country by using its technical and structural capacities, so that a new and proud generation of Iranian heroes could be raised in disciplines with capacity to be able to create pride for Islamic Iranians. .
The CEO of Sirjan Gol Gohar Club paid attention to the popular sport of football and said: "In the field of team management in the Premier Football League, good results were brought in general, and maybe if the refereeing problems were caused by not using VAR," There was no, we could have gotten a much better position, but in this regard, we announced our readiness to consider the Shahid Soleimani sports complex to install a VAR, and for this we are ready to cooperate with the Football Federation, and fortunately Seyed Hamid Sajjadi also raised this issue. Supported and emphasized that the VAR system be realized as soon as possible with the cooperation of clubs and the football federation.
Expressing satisfaction with the presence of Seyed Hamid Sajjadi as Minister of Sports and Youth, he said: "Being a manager who has spent an honorable championship with valuable records and experience of attending the Olympic Games and has had successful executive experiences in the field of sports management." It is a very good event for the future of sports in the country, because certainly with the characteristics that exist in Seyed Hamid Sajjadi and the importance they attach to various aspects of sports from public to championships and professions, they can provide the basis for the growth and excellence of sports in the country. .
End of message /
.