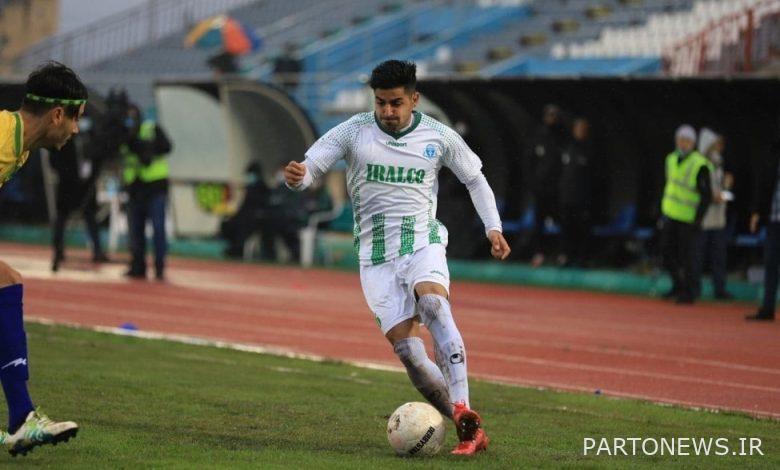 پوریا آریاکیا In a conversation with Mizan, about the poor results of the football team aluminium Arak and a goalless draw against Masjed Soleyman Naft team stated: The condition of our team is not good and we have not achieved the desired result in these few weeks. Three consecutive losses caused us to collapse emotionally. Last week, we played a tough game against Masjed Soleyman Oil Team. We had some good chances that did not turn into goals and despite all our efforts, we did not get more than one point.
Referring to this week's game against the fan team, he stated: "All games are difficult from now on and the teams will lose hard points in the second half of the season." So we definitely have a tough game against the fan team. They strengthened in the middle of the season and entered the tournament with more strength. That's why we prepared ourselves for a tough confrontation. We do our best to get out of this winning game. The players never gave up and always worked for the success of the team and themselves. I hope that in the game with the fans, the process of failures will be broken and we will be in good mental condition again.
"I do not believe in the saturation of the team, because nothing has happened yet that we want to saturate," said the Aluminum player about the team's questionable performance in the second half of the season and whether the team's players were saturated with the results of the first half. We did not discuss the championship from the beginning. Therefore, we were not proud of the results of the first half of the season at all. Our only problem is the results of the last few weeks, which have negatively affected the morale of the whole team. I do not know what to say about this situation. Maybe it should be called football events or it should be called bad luck. We have been mentally disturbed for several weeks and unfortunately we are not returning to normal.
"All the players' efforts are to get the best results and get a good single-digit ranking," Ariakia concluded. I hope we have a good part and get the result of our efforts. So far, no one in our team has lost and we tried to do our best for the success of the team. We must recover spiritually. After the game with Padideh team, which we drew in Arak, we went on vacation, and after that, I was emotionally upset with three consecutive losses. So I think if we recover spiritually we will return to our good days.
End of message /