Balls and nets
Sport
We took the Thai players out of the circuit / we have problems in terms of nutrition – Mehr News Agency | Iran and world's news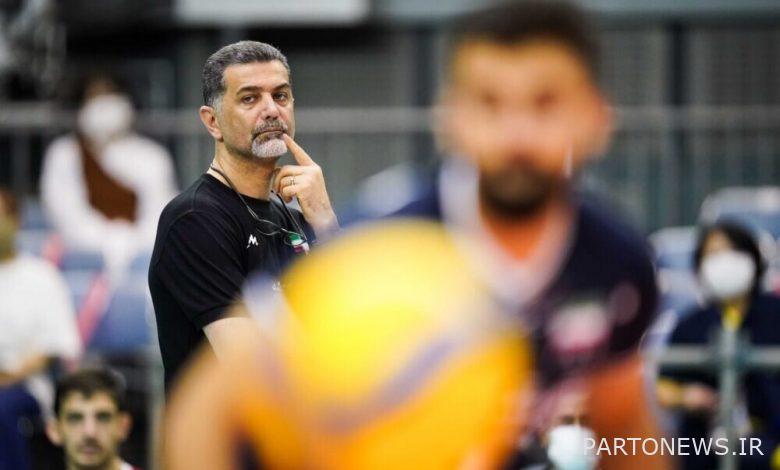 According to the Mehr news agency and quoting the public relations of the Volleyball Federation, Behrouz Ataei said after the victory of the Iranian national volleyball team against the Thai team: And use a practice game that fortunately was somewhat effective. We also got to know Thailand somewhat because of yesterday's match between Thailand and Pakistan.
He continued: "By carefully analyzing the capable players of Thailand, the national team of this country was affected by Iran's performance in today's game and could not show their true quality and deviated from the game." The extensive changes of the Thai head coach compared to the game with Pakistan showed that we were able to take the Thai players out of orbit.
Atai added that he was pleased with the performance of his players: "Fortunately, the game with Thailand was more regular and more coordinated." We tried to give the other players time to play in the middle of the match so that they would be more prepared.
The head coach of the Iranian national volleyball team, evaluating his Asian rivals, stated: There are four or five old and traditional rivals in Asia, including China, Japan, South Korea and Australia. China is in full swing and the same team that played in the Olympic qualifiers. Japan does not have only two players. Only one player is missing from the Australian team. South Korea is the same strong team we saw in the Olympic qualifiers. The Iranian team has had the most change among all the teams. We will do our best and pursue our goal. All of these teams work hard against each other.
Atai again complained about the hosting of Japan in these competitions, said: We do not have problems in terms of accommodation and hotel, but we have many problems in the field of nutrition and work is difficult for the Iranian team. If the tournament continues in the same way, the players may be depleted and the lack of energy reserves for the next games will face a serious challenge for the Iranian players.
.