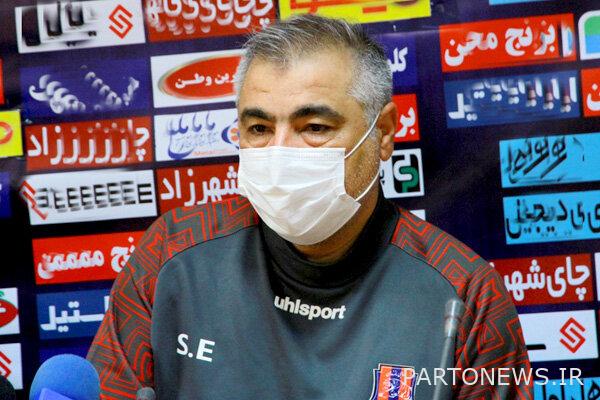 According to the Mehr reporter, Saket Elhami stated in a press conference on Friday evening after the victory against Rafsanjan Copper: I congratulate the good people of Kerman and the Rafsanjan Copper Complex. Congratulations to Mohammad Rabiee for his very good team.
He added: The Rafsanjan copper team is really a tough team, they have a very good team and experienced and skilled technical staff. Congratulations to Mes Copper and all Iranian football should be jealous of them. Kerman is a football-loving province and football is a field, and from the day I came to textile, it was the hardest victory we got.
He said: "Both teams played a good game and it was one of the heaviest games for both teams, and certainly the two teams have a lot to say in the future."
Mazandaran textile coach considered his team deserved to win this game and said: "We had more opportunities than the opponent." We were under a lot of pressure in the second half, but after the goal, the kids gradually took control of the game and we reached the second goal. We wanted three points that we achieved.
Elhami said that yesterday we also said that we will play today to win, adding: "I tell my players not to get tired, they made me so ashamed that I can not do anything for them." I am grateful to them for making the hearts of our fans, who have been harassed for many years, happy. I kiss each of their hands. I dedicate this victory to our dear fans who can not play in their city and are suffering.
The textile coach also said about the refereeing of this game and the margins that took place: I was not involved at all. The referee did not even warn me. Certainly we are responsible for the fans and the investment made for the team, I think it was nothing special.
Elhami continued: Mohammad Rabiee is one of the young, talented and future coaches of our football; There was no margin. This is the nature of football. Sometimes we are under a lot of pressure and excitement. If it was rude and impudent, then it is true, but nothing happened.