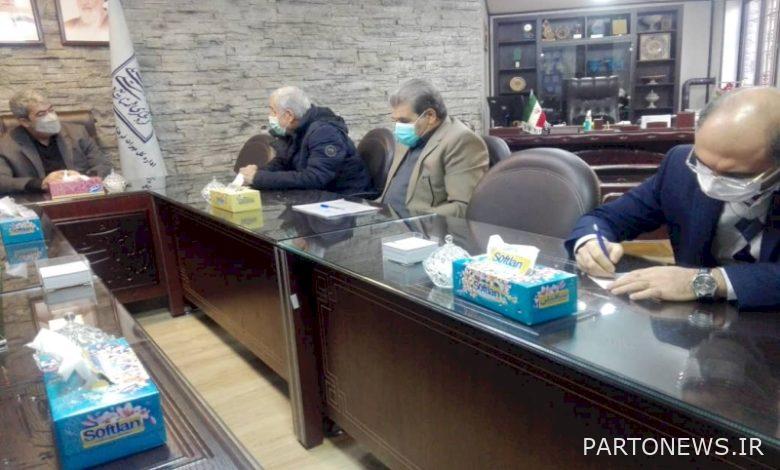 According to Aria Heritage, citing the public relations of the General Directorate of Cultural Heritage, Tourism and Handicrafts of Kermanshah Province, Jabbar Gohari said on Thursday, January 23rd, in a meeting with private sector representatives focusing on health tourism development between Kermanshah and Khanaqin, Iraq: "It is on the agenda due to the very good medical capacities and infrastructure in the province, which have the possibility of international services."
"Given the proximity and extensive cultural ties, as well as the need for medical services, Khanaqin Province in Iraq could be one of the target markets for the province's tourism services offices," added the head of the Kermanshah General Directorate of Cultural Heritage, Tourism and Handicrafts.
"The development of health tourism in this area has two parts, part of which is related to the services provided in Kermanshah province and part of which is related to Iraq and how to deal with traffic and related issues such as visas," he added.
"In Kermanshah province, all the conditions are in place to receive and provide services to health travelers, and we seek advice and planning to facilitate these interactions and increase the presence of the province's travel services offices in this area," Gohari said.
He stressed: "The development of health tourism in Kermanshah province is done with the focus on tourism service offices that are licensed for this purpose."
The head of the General Directorate of Heritage, Culture, Tourism and Handicrafts of Kermanshah province, stating that 9 tourism service offices in the province are licensed to enter health tourism, said: "If the private sector wants to enter this area, it must either obtain an office license or cooperate with existing offices. And participate. "
"Bilateral cooperation between the private sector and tourism service offices can solve financial problems and provide the required medical staff," he added.
"We are seriously pursuing the necessary permits and paying the required facilities to those who enter the field of health tourism development," Gohari concluded.
In the continuation of this meeting, the representative of the private sector, while introducing his plans, facilities and equipment, explained about the coordination that has been done between this complex and the hospitals, as well as the doctors who have been coordinated to transfer the patient from Iraq to Kermanshah.
Finally, it was decided that the licensed tourism service offices of the province be introduced to private sector investors to develop cooperation and obtain the necessary licenses, and to attract and attract health tourists, a memorandum of cooperation will be concluded between the selected offices and the investor requesting services in this sector.
.