bourse
Economical
Weekly analysis of stock market trends / liquidity outflow from the market strengthened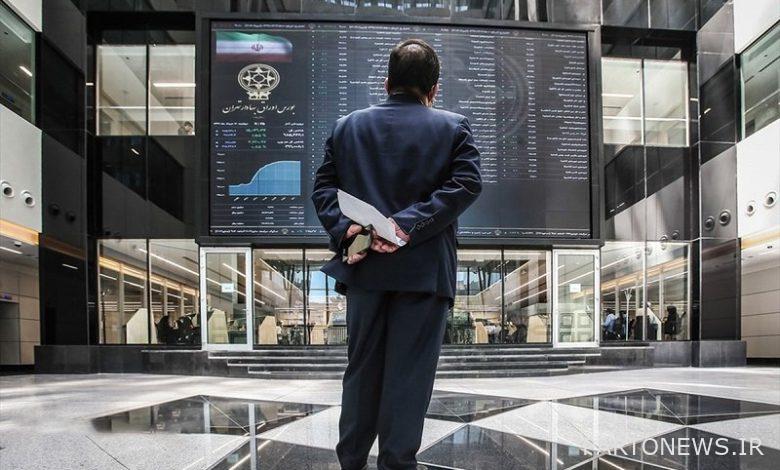 According to Tejarat News, last Wednesday, the total stock index stood at 1,564,000, which reached 1,541,000 units at the end of this week, recording a decrease of 1.47 percent.
Also, the total homogeneous index decreased by 0.67% to the level of 429,981 units. The total OTC index also decreased by 1.25 percent to a height of 26,219 units.
The value of transactions in the past week reached a total of 23 thousand and 547 billion tomans, which was related to micro transactions and preemptive rights. The value of this week's trades Exchange On average, it was 4,649 billion tomans. Saturday is 5,426 billion tomans, Sunday is 5,053 billion tomans, Monday is 4,661 billion tomans, Tuesday is 4,159 billion tomans and Wednesday is 3,948 billion tomans.
Integrated withdrawal of liquidity from the stock market
The trend of real money inflows and outflows this week was as follows: 451 billion Tomans of real money outflows on Saturday, 646 billion Tomans on Sundays, 296 billion Tomans on Mondays, 6 billion Tomans on Tuesdays and 222 billion Tomans on Wednesdays. 222 billion Tomans of real money outflows in the Glass Hall became. Accordingly, a total of 1.7 trillion liquidity outflows in the market. These numbers indicate that Exchange Has experienced a whole week of cash outflows.
This week, the textile industry experienced the highest growth among the industries with an increase of 19.77%. After that, the sugar industry with 5.52 percent and the coal industry with 3.98 percent growth were in the next ranks. Other mines had the largest decrease with 14.3 percent, followed by wood products with 7.36 percent and the automotive industry with 4.82 percent.
Read the latest capital market news on the Trade News page.