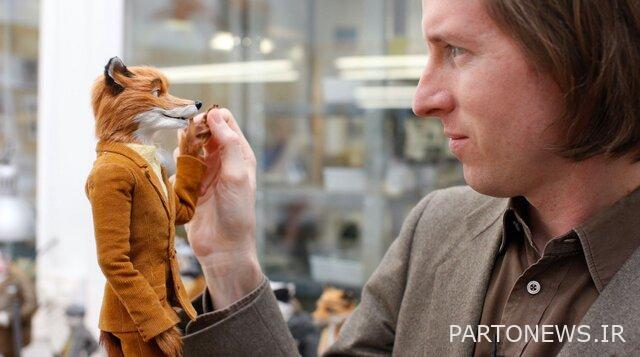 Following recent attempts to remove and change Roald Dahl's books, American director Wes Anderson criticized this issue.
Charso Press: According to the Guardian, Wes Anderson, the American director who recently created a movie based on Roald Dahl's literary work, in response to recent attempts to correct and remove parts of this author's books, announced that the completed works They should not be manipulated or modified.
Wes Anderson, who previously created the film "The Amazing Mr. Fox" in 2009 based on "Dahl", his latest work is titled "The Amazing Story of Henry Sugar" based on the collection of short stories written by Roald. Dal" which was premiered on Friday at the 2023 Venice Film Festival.
"I'm probably the worst person to answer this question," Anderson answered during a media conference in response to a question about the recent actions of the publisher of Dahl's works to remove what was considered offensive literature. Because if you ask me whether it is necessary to allow changes to be made in one of Renoir's paintings, I will answer no. This work has been completed.
Anderson continued: "And certainly no one who is not a writer should change another person's book. The author of this book is no longer alive.
This year it was revealed that hundreds of changes had been made to the original text of some of Roald Dahl's books, including James and the Giant Peach, Matilda and Charlie and the Chocolate Factory. Not long ago, "Puffin" publishing company announced in a statement that the changes were made so that everyone can enjoy these works today.
Recent editions of "Charlie and the Chocolate Factory" and other popular classics by this author have been revised to include sections on weight, mental health, gender, and race.
In the rewritten versions, Augustus Gloop, Charlie's gluttonous rival in Charlie and the Chocolate Factory, is no longer "very fat" but "very large". In "The Wizards," an "old hag" became an "old crow," and a supernatural woman posing as an ordinary woman could become a "cashier at a supermarket or a letter typist for a businessman" instead of "A top scientist or a woman who owns her own business" should work.
In addition, the word "black" was removed from the description of the terrible tractors of the 70s "Mr. Amazing Fox". The machines are now only described as "horrifying, murderous monsters". In "Tweets", Ms. "Tweets" is no longer "ugly and wild" but just "beast". Mentioning that people are fat is also one of the edits that have been made.
In James and the Giant Peach, Aunt Sponge is no longer "horribly fat and terribly flabby" but "an old brute who deserves to be crushed by fruit." The word "men" has been changed to "people" in two books. Charlie and the Oompa Loompas in the Chocolate Factory were "Little Men" and are now "Little People", while the "Cloud Men" have become "Cloud People" in "James and the Giant Peach".
Of course, after a wave of criticism on the rewriting of the books, Puffin Publishing decided to publish a collection of 17 Dahl books in the form of "Roald Dahl's Classic Book Collection" this year, in addition to the new editions. In this way, the audience can freely choose the version they prefer.
"Henry Sugar", which is based on the 1977 collection of short stories written by "Roald Dahl", is made in the form of a 40-minute film starring "Bendick Cumberbatch", "Ben Kingsley", "Riff Fines", "Du Petal". ", "Rupert Friend" and "Richard Aivadi" was made.
"Henry Sugar" is one of several "Dahl" stories that will be produced by this company after Netflix bought the rights to make "Dahl" works.