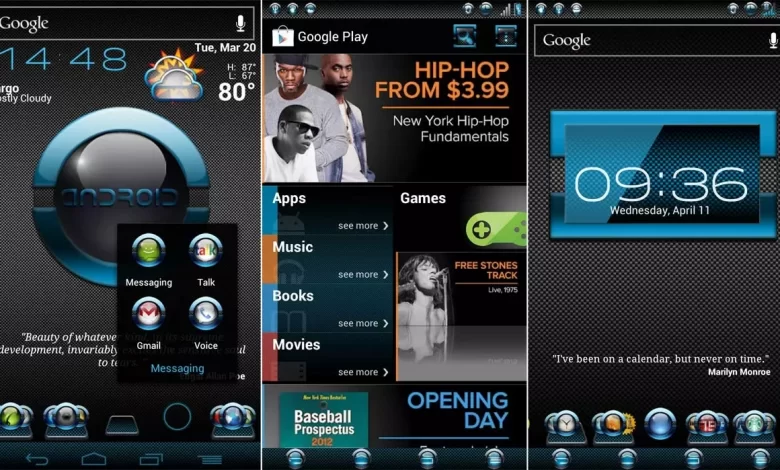 Study time:
3
Minutes
If you are a user of the Android operating system or in any case, you understand the technologies and techniques of Android, you have heard the title "Custom ROM". You might be scared by the name and think that the category of "custom ROM" is very complex, when it is not at all. In this article, we are going to introduce custom ROM and its applications. Stay with us.
What is a Custom ROM?
Maybe because of the ROM phrase in the custom ROM name, your mind goes to ROMs or Read-Only Memory. ROMs are read-only and can not be modified. But "custom ROM" has nothing to do with "ROM". In the Android world, ROM means "operating system" and custom ROM means "custom operating system" and you can easily change it.
When we talk about installing or flashing a ROM on an Android phone, we mean "deleting and reinstalling the old Android and installing the new Android"; Just like changing Windows PC. Erase or format the phone memory and then install the new operating system or "ROM".
Custom ROM, or "Custom Operating System", is a version of the Android operating system that has undergone some changes and some improvements. Google has made the source code of the Android operating system available to everyone, and the custom ROM is actually the result of processing the same source code. Custom ROM developers add new features to them and increase their stability. So a custom ROM can have many features and changes to run better on an Android device. These changes can only be limited to changing menus and extending to basic components such as background services and default software.
Is custom ROM unsafe and unstable?
Many software professionals come together to build the best, fastest, and most stable custom ROM. The most famous of these is the CyanogenMod group, whose frames support more than 70 device models. You might think that because these RAMs were developed by ordinary programmers and did not belong to big companies like Samsung, they might be insecure or unstable, when they are not. In many cases, the custom ROM is several times better and more stable than the original ROM. Short intervals between updates and interesting features are not things you can find in official frames.
The main advantage of installing a custom ROM is the upgrade of the Android version of older phones. Android phones are usually only updated for two years, after which the new Android company no longer offers them; But the developers of custom ROMs are starting to work here and offer new Androids in the form of custom ROMs for older phones. You can upgrade your Android version by installing a custom ROM on your old phone and use features that are unique to newer Androids.
Introducing some famous custom ROMs
If you have an old phone and you want to upgrade to the Android version, or you are not satisfied with the original ROM of your phone, installing a custom ROM is a good option for you. Here are some popular costumes:
CyanogenMod: A minimalist, fast, and stable operating system for your device
AOKP: A good custom ROM that is growing in popularity. This ROM is a lightweight ROM and gives you a lot of space for personalization. This ROM does not currently support many devices, but you can take a look at it. Maybe it supports your device…!
Android Revolution HD: This ROM is one of the heaviest custom ROMs and focuses on the visual effects and aesthetics of the user interface. This ROM is mostly available for HTC and ASUS Nexus phones.
Advantages of installing custom ROM on Android device
Regular updates: Official frameworks are updated every few months, and for a simple security patch, you have to wait several months; This is not the case for custom ROMs. Updates for custom frames are released every few weeks. Of course, it also depends on the Android version, and this feature is true for new Androids, and you should not expect the Android 6 ROM to receive updates every few weeks!
Rooting the device: Your device must be rooted to install a custom ROM. Once the device is rooted, you can make any changes you want to your Android operating system and improve it.
Easy variability and varied customization: Because the device is rooted after installing the custom ROM, you can customize and customize everything on the custom ROM. As soon as you do not like something in the custom ROM, change it to your liking.
We hope you find this article useful. What do you think about custom frames? Have you ever used them? Which custom ROM do you think is best? Be sure to share your views with us.