car
Economical
What is the cheapest SsangYong model in the market? / Price of Ssang Yang flagship car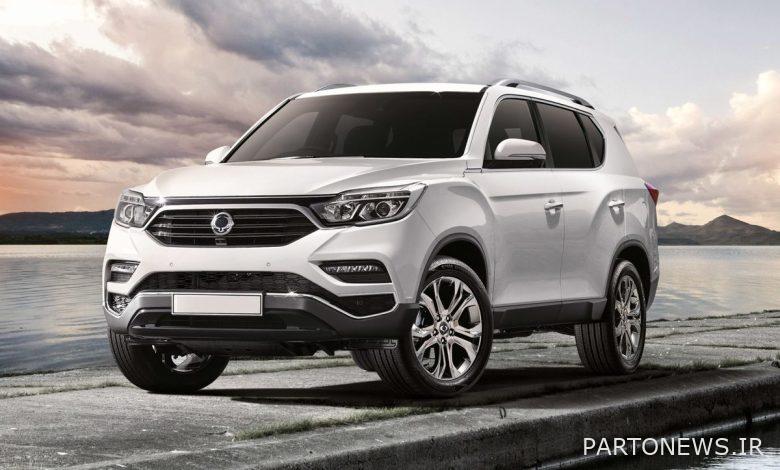 According to the online economy report, The cheapest model of SsangYong In the market of the country, there is Tivoli Assembly Armor, whose 2019 model costs 1 billion 390 million tomans.
The newest model of SsangYong automobile manufacturing in the Iranian market is the Tivoli assembly special turbo production 1401. This car is traded in the market for about 1 billion 790 million tomans.
SsangYong New Korando Premium Plus has a price of about 2 billion Tomans in the Iranian market.
It should be noted that the online economy does not interfere with the prices. Iranian and foreign cars may be bought and sold in the market under the influence of various factors with a slight increase or decrease in price.
Market price of SsangYong cars (November 1401)

brand

model (year of manufacture)

Performance (km)

price (tomans)




New Korando Premium Plus

2018

Zero

2,000,000,000




Rexton G4

2018

Zero

3,380,000,000




Rexton assembly G4

1400

Zero

3,650,000,000




Rexton assembly G4

1399

Zero

3,500,000,000




Rexton Montage Emperor

1400

Zero

4,300,000,000




Tivoli Armor

2018

Zero

1,445,000,000




Tivoli Montage Special Turbo

1400

Zero

1,695,000,000




Tivoli Montage Special Turbo

1401

Zero

1,790,000,000




Tivoli Armor Assembly

1399

Zero

1,390,000,000




Tivoli Montage Solar

1399

Zero

1,500,000,000




Tivoli Montage Solar

1400

Zero

1,550,000,000




Tivoli Montage Fighter Turbo

1400

Zero

1,600,000,000




Source: Bama