A few days ago, Apple issued an invitation to a ceremony called "Peek PerformanceOn March 8, he announced that Tuesday would be this week. In this article, we want to take a look at the rumors and reports about the products present and absent in this event.
Before Apple sent such an invitation, many credible sources in the tech world had predicted such a date for the next Cupertino ceremony. In addition, they released information about the products that Apple will introduce at the event.
On what date will the Apple event take place?
According to Apple's invitation, the Peek Performance event on Tuesday this week means March 6 (March 8) in 21:30 It will be held in Tehran time.
How to view the Apple Peek Performance event?
Digito as always to this event Live face and video At Aparat And Instagram Covers as well as news through Digito's website and social media.
Apple to this ceremony Face online Through his website Displays and users can view it through various browsers. In addition, we will see the stream of this event through Apple's YouTube channel.
What products will Apple unveil at the event?
According to rumors, Apple will probably unveil four products at this event, which will include a phone, a tablet and two new Macs, although one can almost be sure about the first two products.
Apple's new phone New generation iPhone SE Will be wanting at an affordable price, 5G network To provide users. Tablet present at the event as well IPad Air 5 It will come with more powerful technical specifications than its predecessor. Finally probably equipped with the new Mac mini and the 13-inch MacBook Pro M2 chip We will face each other.
IPhone SE 2022 5G
One of Apple's most anticipated products, Third Generation iPhone SE Is; A smartphone that still comes with the old design but provides users with more powerful hardware. Like its current generation, the device is expected to inherit the design of the iPhone 8, so with 4.7-inch LCD display, Thick margins as well as the Home button, we will see Touch ID. Along with the duplicate design, the colors will not change and Apple will launch this iPhone in white, black and red.
The current iPhone SE, and of course 2022, are the only iPhones that still use Touch ID instead of Face ID. In addition, while Apple is moving towards using the OLED panel in all of its new handsets, it will still have a mobile phone with an LCD panel in its product portfolio. Maybe the next generation iPhone SE will be lucky and can taste OLED panel.
IPhone SE 2022 from Wireless charging Will support, but news of Magsif charge It's not, and we probably shouldn't expect to see an increase in battery life.
Given all of the above, the next generation of iPhone SE changes will happen within it. Expect Apple to New iPhone SE go after A15 Bionic chip Go; The chip in the series IPhone 13 Used and has an extremely high power. In addition, this device is probably in versions 64, 128 and 256 GB Will be sent to the market.
Another important feature of this phone is the support of 5G network, which provides users with high speed. There are ambiguities about the price of this device and while likely Base price $ 300 That said, we expect it to continue to come in at a base price of $ 399. Finally, maybe Apple will use the main camera of iPhone 13 in this product.
IPad Air 5
Another product expected at Apple's upcoming event, IPad Air 5 Is; A tablet that, like the new iPhone SE, will probably have a similar design to its current generation and may only be available in new colors. Therefore, the changes of this tablet are also related to its hardware parts and we have to wait for the use of the A15 chip used in the iPhone 13 series and IPad Mini 6 Let's be.
The A15 Bionic chip used in the iPad mini has a frequency of 2.9 GHz, which is less than the 3.2 GHz frequency in the Apple iPhones, however we do not know what frequency the Cupertinos are considering for the new iPad Air.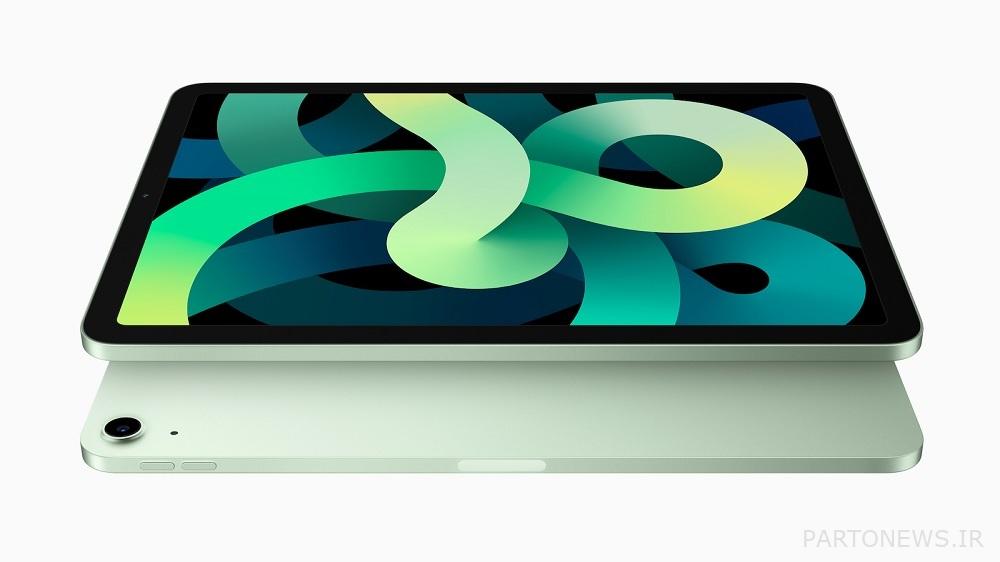 IPad Air 5 to 5G modem It is equipped, so it provides users with higher speed. Since the iPad mini 6 only supports 5G networks below 6 GHz, such a limitation may be considered for the fifth generation iPad Air.
Other possible changes to this tablet include a new 12-megapixel selfie camera with capabilities Center Stage Cited. The main camera of this product will still be single, however we will probably encounter the quad LED True Tone flash. The battery charge of this product will probably not change, and of course its price is similar to its current generation, which means at least $ 599 will be.
New Mac Mini
Apple will launch the Mac Mini in 2020 M1 chip Updated and now we have to wait for the new version with a more powerful chip. According to rumors, this new product to Chip M1 Pro or M1 Max Equipped so that there is no more news of Intel chips in this series of Apple products.
The M1 Pro and M1 Max chips are equipped with a ten-core CPU, which includes 8 powerful cores and 2 low-power cores, although we also have a version with 8 cores of this chip. In terms of graphics processor, the M1 Pro has two versions equipped with 16 and 14 graphics cores, and the M1 Max uses 32 graphics cores in the top version. These chips are in order from 32 and 64 GB of RAM They support.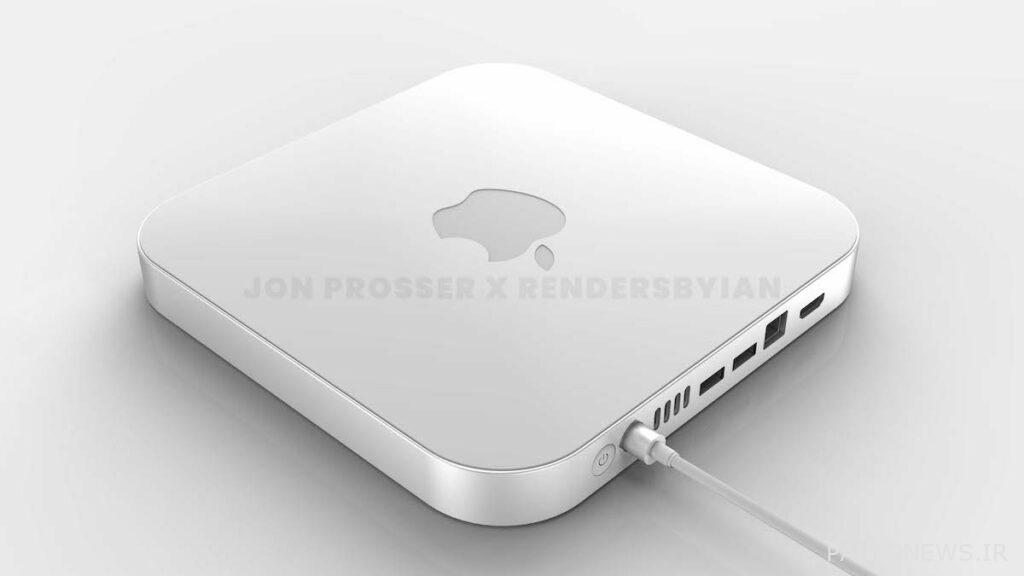 According to rumors, the new Mac mini will have a new design and we will even face a different top frame. Other possible specifications of this product include four Thunderbolt ports, two USB-A ports, one Ethernet port and one HDMI port. The product is also expected to use the magnetic charging cable used in the 24-inch IOMC.
13-inch MacBook Pro
Another possible Apple product is the Peek Perormance event, an updated version 13-inch MacBook Pro It will be said that it will come with the new M2 chip. Of course, another product equipped with this chip, the new MacBook Air, will probably not be introduced until the end of this year.
If we come across such a product at the next Cupertino event, it will probably have a similar design to its current generation. Some resources like to keep the touch bar on this product and some others like removing it 14 and 16 inch MacBook Pro They point. So we are not sure about this feature yet.
With the new chip, we do not expect Apple to use the Mini-LED display or the 120Hz refresh rate for the MacBook Pro M2. In addition, the M2 chip itself apparently uses 8 processing cores, like its current generation M1. However, we will see an improvement in productivity and performance as it is likely to be produced with smaller lithography.
Despite the same number of processing cores as the M1, we expect to see 9 or 10 GPUs in the GPU segment, which is more than the current GPU with 7 and 8 GPUs. As might be expected, the M2 chip will be more powerful and less fuel-efficient than the M1, but it will not be able to compete with the M1 Max or even the M1 Pro. Replace these chips with letters M2 Pro and M2 Max They will probably arrive in late 2022.
New software
Apple has been testing for a long time iOS 15.4 And Mac OS Monster 12.3 And the final and stable version is expected to arrive in the near future. However, we should not wait for their release on March 8, and the Cupertinoites will probably only announce the release date of these versions at this event.
iOS 15.4 is a great update that can be used Face ID When Wear a mask For iPhone 12 and later owners. We also encounter a new voice for satiety and new emojis.
Mantry updates 12.3 as well iPadOS 15.4 Both expected functionality Universal control (Universal Control) provides users with control over multiple Macs and iPads with a single mouse / trackpad and keyboard.
Missing products at the Apple Peek Performance event
Apple will have a few absentees at the event, and the Cupertinos are considering a number of important products for their next event, including non-iPhone products, most of which will be introduced in September. But what devices should we not wait for to be introduced at the Peek Performance event?
New MacBook Air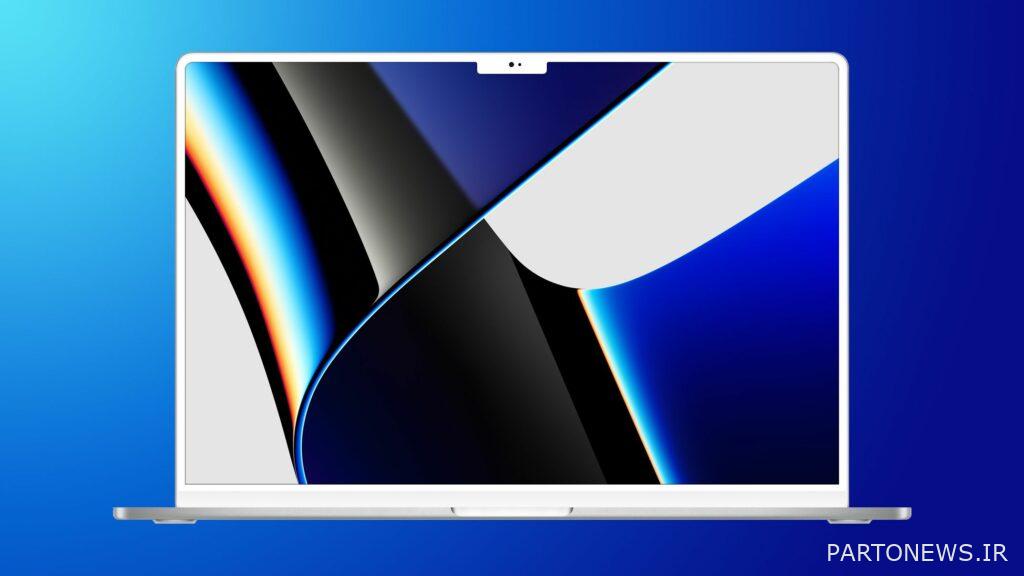 One of the long-awaited products that we have been reporting on for a long time is the new generation MacBook Air With a new design. This product uses a new design compared to its previous generation and will be lighter and slimmer.
In addition, we expect it to be equipped with the M2 chip; That's the same chip that will likely power the new 13-inch MacBook Pro. This product will probably arrive later this year.
Mac Pro or iMac Pro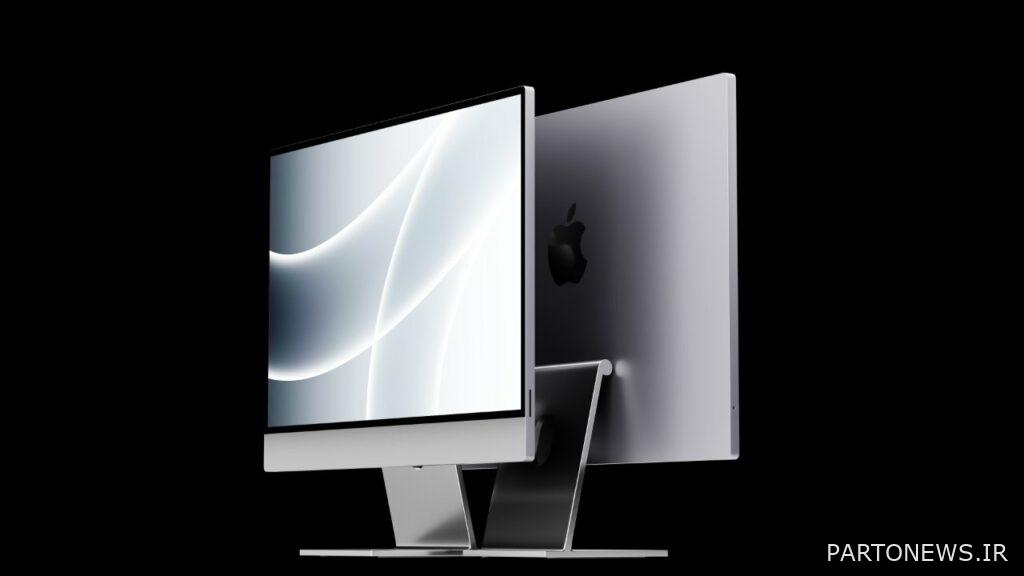 Another product that many enthusiasts are waiting to introduce, Mac Pro It is new. Of course you can اي‌مک پرو Put next to it; Two products that have to migrate to the Apple Silicon chip, now either to one of the M1 or M2 models.
The new MacPro is said to use an M chip with 20 or 40 processing cores and can even run up to 128 graphic cores To turn it into a very powerful computer. Of course, there will probably be a Mac Pro with a newer, smaller design that will have less processing power.
Along with the Mac Pro, we will probably encounter the new iMac Pro, but not at Apple's March 6 event. It may come in the coming months with a more powerful chip than the 24-inch Imec and a Mini-LED display.
Apple Glass or Virtual Reality Headset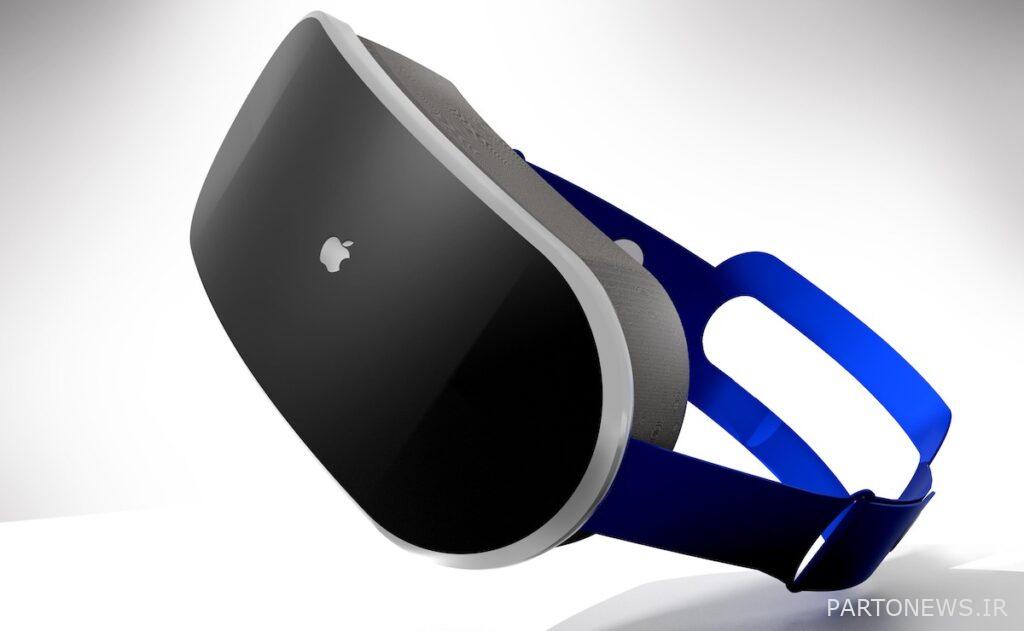 One of Apple's most anticipated products in the future, Apple Glass Or Virtual reality headset (Hybrid) Apple, about which there have been many reports in recent months. Despite this amount of information leaked, we should not wait for its introduction at the Peek Performance event.
The headset will be available later this year. But if we want to talk a little more confidently about the introduction date of this headset, we must consider its unveiling date early next year. Of course, in the upcoming event, the Cupertinoites may publish information about their product.
AirPad Pro 2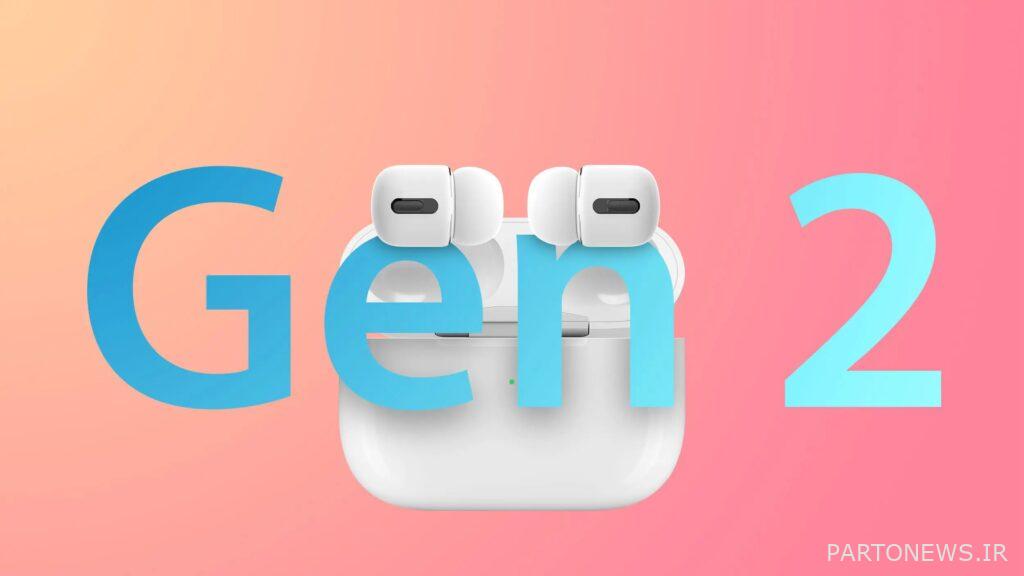 The AirPad Pro has a long life and many are waiting for the introduction of its new generation, but Apple has not yet decided to unveil it, and of course we should not wait for its introduction at Tuesday night. The wireless airbag, which is said to travel without a stem and also provides users with higher audio quality, will probably be officially introduced in the coming months.
We only have to wait until Tuesday night to find out about the products present at the event, although we may see more information about Apple's upcoming devices being leaked shortly. Digito will cover the event live.
Frequently Asked Questions about the Apple March 6 event
What date does Apple's Peek Performance take place?
The next Apple event will be held on Tuesday, March 8, at 9:30 PM Tehran time.
How to see the Apple event?
Digito covers Apple's Peek Performance live, but you can also watch it on Apple's official website and YouTube channel.
What products will be introduced at Apple Peek Performance?
The event is expected to unveil the iPhone SE 2022 5G along with the new iPad Air 5 and Mac Mini and MacBook Pro 13-inch.