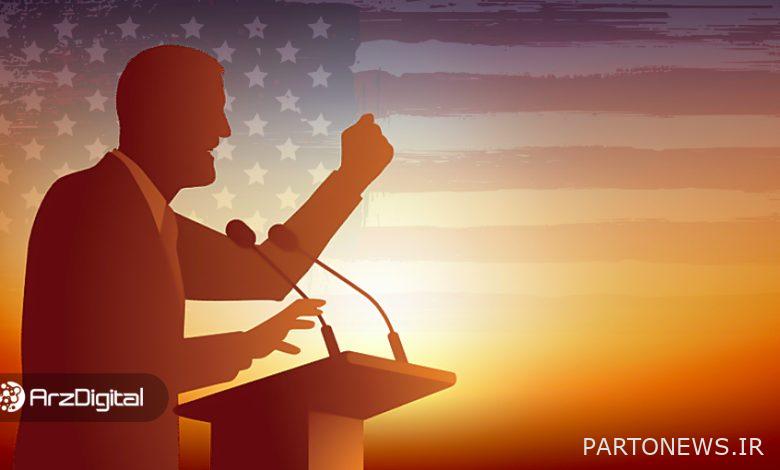 Determining the regulations of digital currencies in the US is like spicy Mexican food; It means you know your mouth is going to burn; But you don't like to think about it. After many scams and happenings with digital currencies, especially in 2022, the United States of America has finally decided to start regulating digital currencies in 2023.
Meanwhile, not all American politicians agree. From congressmen to department heads and senators and even 2024 presidential candidates, everyone has different views on digital currencies and makes different promises.
In this note, we will see who is in favor and who is against digital currencies and what is going on in the mind of the US government.
Politicians for and against digital currencies in America
The digital currency industry is now so big that no one can ignore it. It can even affect the election results; Because in some states and cities, it is important for people to accept digital currencies. The Crypto Action Network, a cryptocurrency lobbying group, has created a number of scorecards for members of the US Congress based on their position on digital currencies. Next, we'll take a look at some of the highest- and lowest-scoring agents.
Proponents of digital currencies
Ron DeSantis
Cryptocurrencies seem to be the most popular in Florida, and it's no surprise that Ron DeSantis, the likely Republican candidate for the 2024 election, is also talking about digital currencies. Last year, he said that state agencies are investigating businesses paying taxes with bitcoin in Florida. Since then, DeSantis has not said anything new about digital currencies; But overall, Florida is pro-crypto, unlike a state like Texas.
Francis Suarez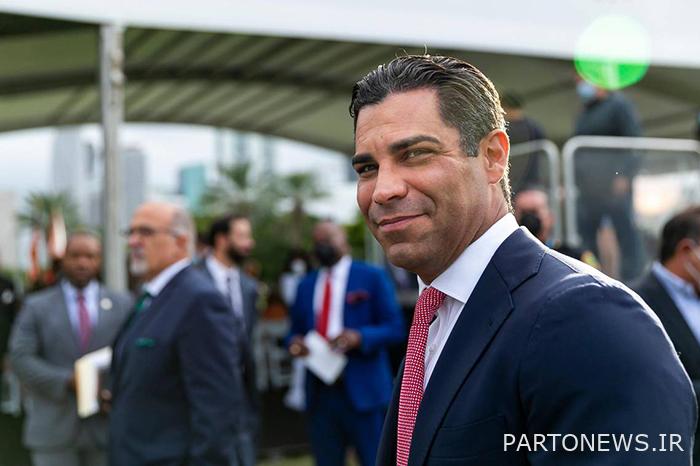 Farncis Suarez, the mayor of the city of Miami, is a prominent figure who attracted the cryptocurrency industry to the land of sunshine, Florida. Suarez says he is a big fan of Web3. Of course, considering the numerous Bitcoin and other digital currency conferences held in Miami, it is not surprising.
This city has also introduced its native currency called MiamiCoin (MIA), which of course has lost some of its value these days according to the market. Even the Miami Heat basketball team played at the FTX Arena, a stadium owned by the cryptocurrency exchange FTX.
Souraz considers himself "the Messiah of Bitcoin" and loves it; Because, as he says, "it crushes socialist regimes". The most interesting thing is that he even receives his salary in Bitcoin. Suarez has not abandoned his digital currencies in this down market and considers MiamiCoin a great success despite the price drop.
Ted Cruz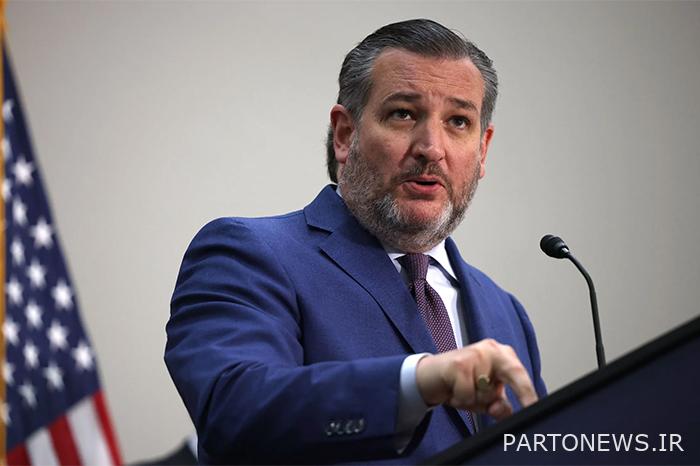 Texas Senator Ted Cruz is another public supporter of Bitcoin. He has well recognized that his support for Bitcoin can have many political benefits for him. Cruz Says He Likes Bitcoin; Because it is decentralized; That's why leftists hate it. He has even supported the mining of Bitcoin through the Gas Flare process. Flaring is the phenomenon of burning excess gases in oil and gas extraction sites.
Cruz has called for Texas to support crypto and supports a bill to ban central bank digital currency (CBDC) from retail stores.
Cynthia Loomis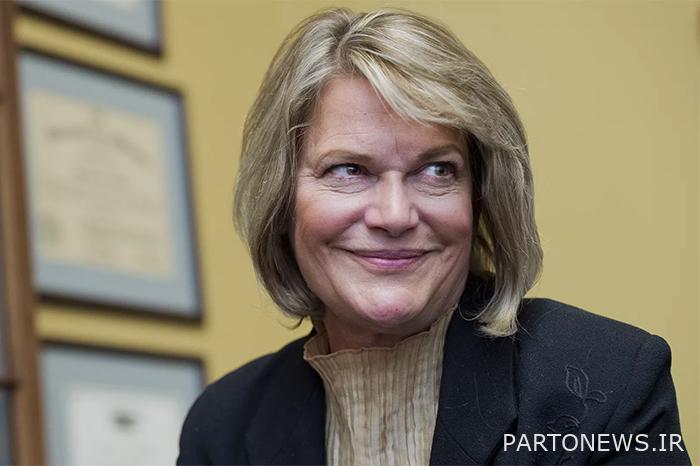 Wyoming state senator Cynthia Lummis is another leading proponent of digital currencies in the state. He is the sponsor of the Responsible Financial Innovation Act (RFIA), also known as the Loomis-Gillibrand bill. The bill deals with legislation on stablecoins, banking, digital currency taxation and interagency coordination, and proposes that digital currencies be recognized as commodities.
From Loomis' point of view, digital currencies require clear rules. Prominent figures in the crypto industry have also praised him for his logical and sane approach, calling Loomis a politician who can be trusted to "enact cryptocurrency regulation."
Eric Adams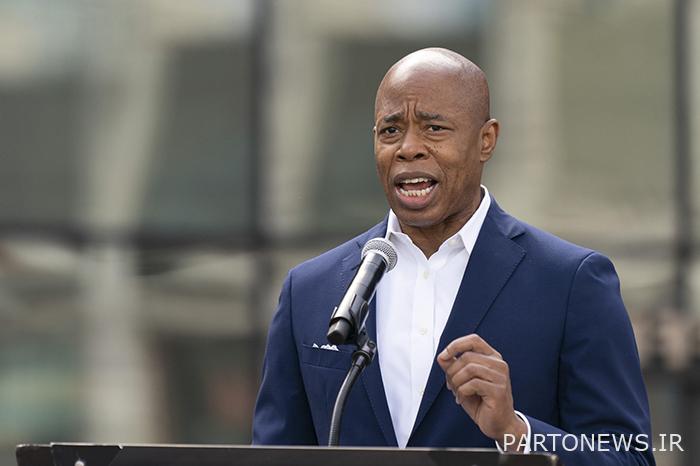 Eric Adams, the mayor of New York, competes with Francis Suarez over who is more pro-crypto. Adams says he plans to make New York the cryptocurrency capital of the U.S. and include a crypto lesson in the school curriculum. It goes without saying that Adams has received some of his paychecks in Bitcoin.
Patrick McHenry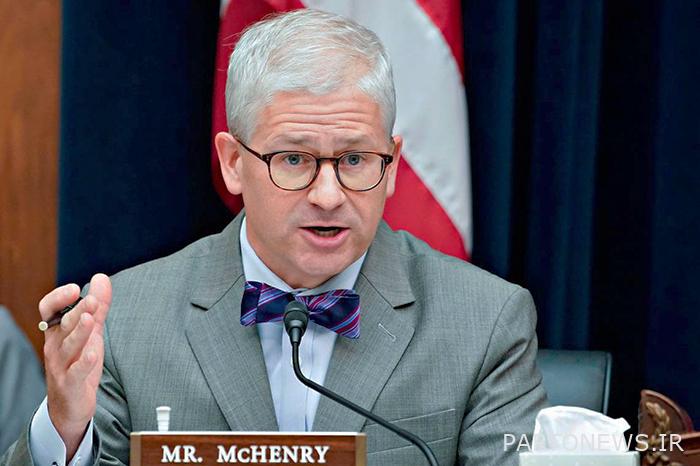 Messari's website lists North Carolina Republican politician Patrick McHenry as a highly influential figure on cryptocurrency policy. He is going to lead the Financial Services Committee of the US House. McHenry has previously supported bills and proposals to regulate stablecoins. It seems that he will be one of the important figures of digital currencies in 2023.
Congressional Blockchain Forum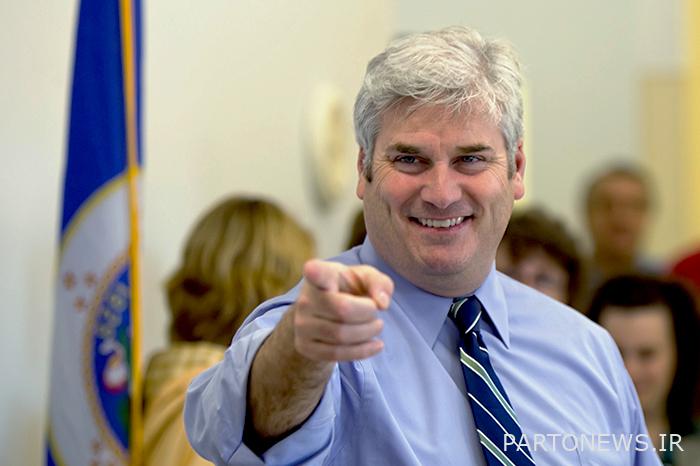 The Blockchain Association of the US Congress is a multi-party group that works as a platform for the industry to study and introduce blockchain technology as much as possible. Tom Emmer is one of the members of this group. He openly supports digital currencies. Tom recently demanded an explanation from the Securities and Exchange Commission regarding the sanctioning of Tornado Cash and criticized this institution for hindering the development of the digital currency industry. Tom Emmer has also asked the Environmental Protection Agency to investigate the benefits of digital currency mining. Tom Emmer supports a multi-party approach to promote and promote innovation in digital currencies.
Opponents of digital currencies
Gary Gensler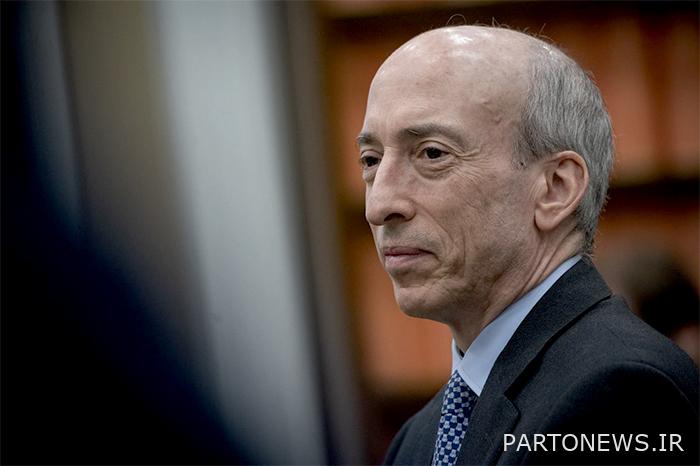 Gary Gensler is the chairman of the US Securities and Exchange Commission and a staunch opponent of digital currencies. Of course, it is unlikely to be able to take this nickname from him soon; Because Gensler was also effective in the bankruptcy of FTX digital currency exchange. After the Ethereum network merge, he said that this change is considered a security issue. The only digital currency Gensler recognizes as a commodity is Bitcoin.
Neil Kashkari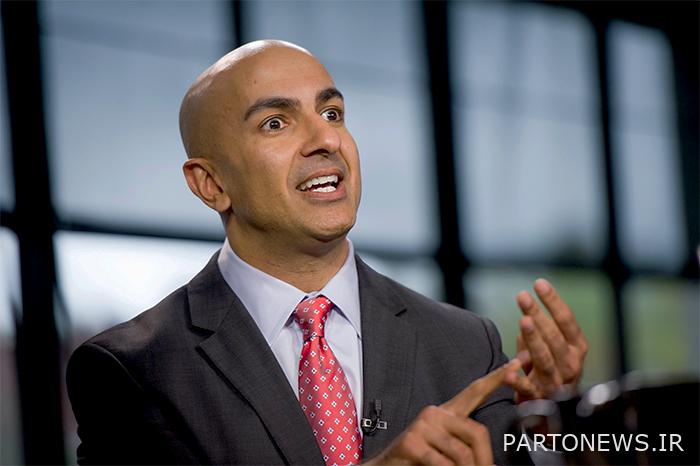 Neel Kashkari (Neel Kashkari) is not in the parliament and is the head of the Federal Reserve of the city of Minneapolis. He is known for his positions on digital currencies and central bank digital currency and is included in this list. Kashkari considers digital currencies meaningless and useless, and he does not accept the digital currencies of the central bank and says that these currencies are of no use and do not solve any problems.
Elizabeth Warren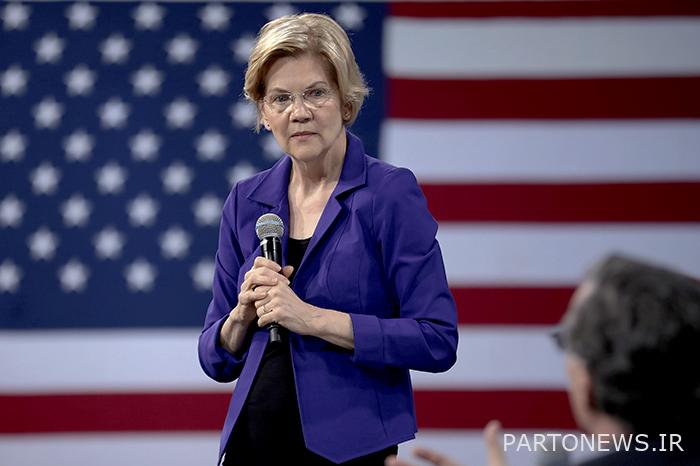 Elizabeth Warren is another opponent of digital currencies who does not miss any opportunity to openly criticize it. He calls cryptocurrencies "toxic" and "magic beans" and calls for their designation as securities. From his point of view, digital currency destroys the economy. Warren said that some shady coders want to jeopardize the stability of the American financial system.
The opinion of the White House about digital currency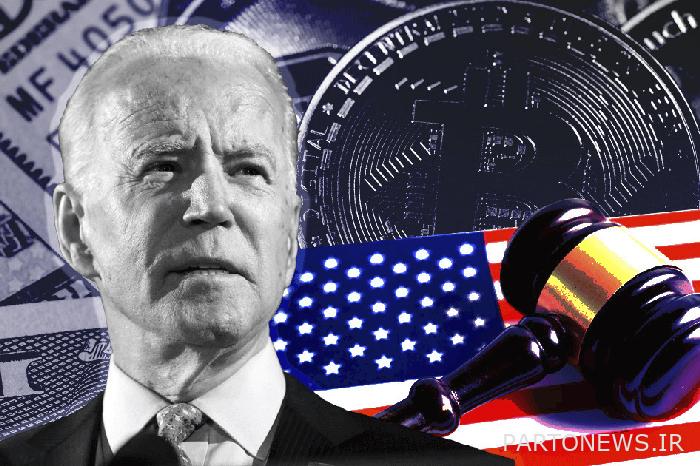 In March 2022, Joe Biden issued an executive order "Establishing the First Comprehensive Strategy for United States Federal Digital Assets". He ordered several ministries to prepare research reports so that the White House can keep up with the latest innovations and changes in the digital currency industry. Biden's executive order included Six main priorities Is:
Protecting consumers and investors
Promoting financial stability
Dealing with illegal financing
Leadership of the global financial system
Inclusion or so-called financial inclusion
Responsible innovation
After this report, the White House has published 9 more reports, one of which deals with the relationship between the Federal Reserve and the CBDC, and the other with regulatory gaps. However, most of the reports are vague and suggest that the White House is still trying to understand digital currencies and develop a more complete map.
According to the information sheet published by the White House, some indicators of the White House's actions can be listed, which include:
Protecting consumers, investors and businesses
Regulators should:
Pursue investigations and enforcement of rulings related to illegal activities in the space of digital assets seriously.
Monitor consumer complaints and take action against unfair and deceptive practices and abuse.
Publish information related to consumer complaints.
Educate the public about the risks associated with digital assets so that consumers are not harmed by these issues.
Improving access to safe and affordable financial services
Encouraging suppliers to develop and use innovative technologies
Creating a federal framework for regulating non-bank payment providers
Aligning payments and regulatory and regulatory protocols while finding and exploring new multilateral platforms
Research and inquiry to ensure that digital asset ecosystems are designed to be functional, inclusive, fair and easily accessible.
In this section we also see general recommendations; But no specific action has been introduced.
Promoting financial stability
Treasury should work with financial institutions to strengthen their capacity to identify and mitigate cyber vulnerabilities and analyze emerging risks.
Promoting responsible innovation
Expansion of digital assets research and development program
Provide regulatory guidance and best practice sharing and technical assistance to innovative US companies developing new financial technologies.
Examining the "environmental effects" of digital assets and creating and developing appropriate performance standards and providing the necessary tools, resources and expert staff to local officials.
Creating a permanent forum for the gathering of federal institutions, industry, academics and civil society with the aim of exchanging knowledge and ideas between them.
Strengthening financial leadership and global competitiveness
Taking advantage of the positions of the United States of America in international organizations to express the values ​​of this country about digital assets.
Promoting cooperation and coordination with partner institutions in foreign countries
Provide more technical assistance to developing countries that are building digital asset infrastructure and services.
Helping leading US fintech and digital asset companies enter financial markets and sell their products
This part of the report contains interesting information. In this report, it is mentioned that America should use its power in global institutions to help digital currencies wherever national interests are involved.
Fight against illegal financing
Congress should amend the Bank Secrecy Act (BSA) and anti-trafficking laws to make these laws applicable to providers of digital assets. At the same time, penalties should be considered for transferring money without permission.
To continue to monitor the development of the digital assets sector and the risks related to illegal financing in it.
The Ministry of Treasury will conduct a financial risk assessment on Decentralized Finance (DFI).
The Ministry of Treasury should develop a dialogue with the private sector.
Here, we see another interesting point, which is the scrutiny of DeFi and more pressures related to anti-money laundering laws.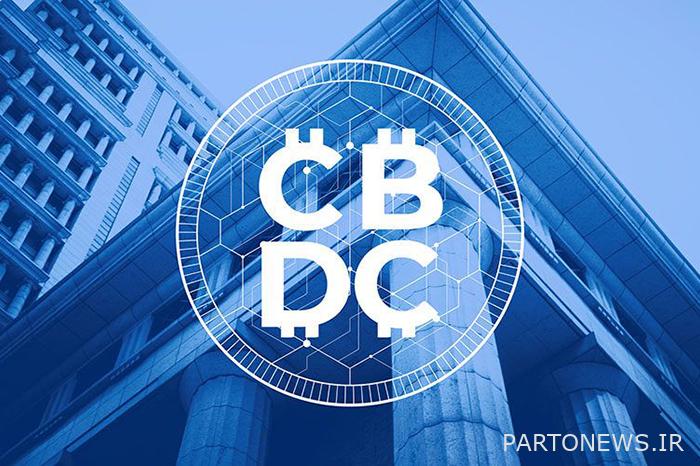 United States Central Bank Digital Currency (CBDC) Review
The government should have specific goals in mind regarding the central bank's digital currency system.
An interagency working group will be formed to examine the potential impacts of CBDC and draw on intergovernmental technical expertise and information sharing with partners.
All in all, it can be said that the White House is thinking about using CBDC and its applications; But he has not yet made a definitive decision in this regard.
Conclusion
Although the United States of America and some of its politicians always draw the line for digital currencies, it seems that the government intends to use digital currencies to its advantage; But for the time being, no definite decision has been reached in this regard.
Pros and cons each have their own arguments; But maybe the bottom of the scale will be heavy in favor of digital currency fans; Because day by day we see the spread of blockchain technology and digital currency among people and even private and government institutions.