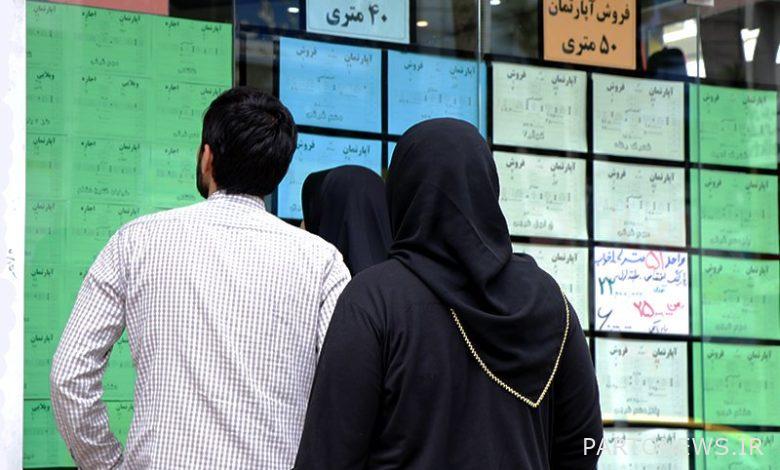 According to Tejarat News, four weeks from the government order to pay Mortgage loan In the past, however, many people have not yet been able to obtain this loan. Because the banks say they have not received the directive.
But Mustafa Ghamari Vafa, the central bank's director of public relations, told Tejaratnews: "The central bank has announced this circular and the banks are waiting to receive the regulations of the Ministry of Roads and Urban Development." This means that the circular has reached the banks, but not the regulations of the Ministry of Roads and Urban Development.
The result is the same for tenants; They still can not Mortgage loan To take. It is on the eve of summer, which is the season of moving tenants and renewing rents.
But the problem of getting a mortgage loan does not end there. Some have not yet been able to register even in the announced system.
Problems getting a mortgage loan
"I also have an official lease, I go to choose the bank, it makes a mistake. Says that the lease must be for after the date 1401/01/01. While my lease is mine after that date. Now I do not know why the site does not accept. "Do something honestly. Lease after that date. Why should we be bothered like this?"
"I took out this loan last year. I also had a contract, but because it was February of the previous year, I had to re-arrange a new contract and pay the company. This was the easiest part, the principle of the bank, which did not just ask me for chicken milk. Let's say they behaved very nonsensically. I was asked for a salary deduction certificate, a promissory note, and two guarantors with a salary deduction certificate, one official and one contractual. "I got it from Tejarat Bank in Tehran."
"I have a charter and I paid for the tracking code and now I have 5 months left from my contract until it expires. I registered and the site is running for a deposit loan. "You put it in such a way that they are forced to cheat and make a formal agreement. You, the people, force yourself."
Terms of receiving a mortgage loan
Registration for the third stage Mortgage loan It started on the morning of June 4, but this year, unlike the last two years, there have been some differences. This year the ceiling of credits to pay the facility Mortgage loan It is considered to be 40 to 100 million Tomans. Applicants who received a loan last year can receive the difference this year; Provided, of course, that the financial resources provided are sufficient. The interest on this loan is 18% and its repayment is five years.