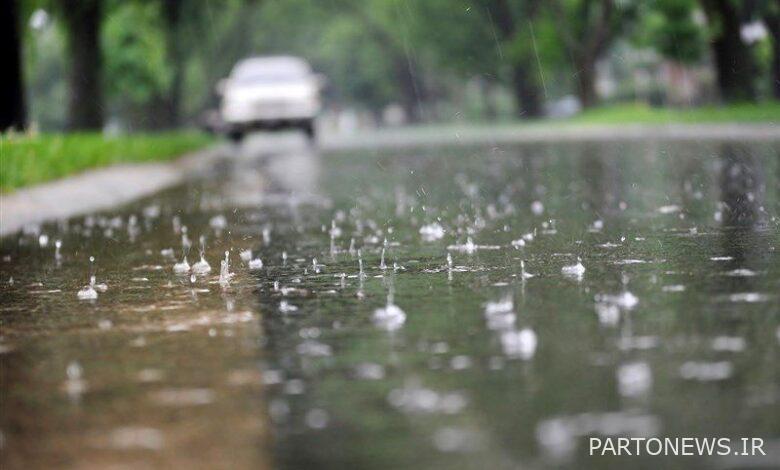 According to Moj news agency, organization Meteorology He announced the resumption of autumn rains from tomorrow to Wednesday in 19 provinces, which is accompanied by strong winds, and announced: With the arrival of a rain system in the country from tomorrow, it will rain in Qazvin, Alborz, Tehran, Lorestan, Hamadan, Markazi, Qom and 12 other provinces will start.
Meteorology announcing a yellow warning of showers and thunderstorms, temporary strong winds and dust-prone areas tomorrow in Ardabil, West Azarbaijan, East Azarbaijan, North Kurdistan, Zanjan, Qazvin, Alborz, Tehran, Lorestan, Hamadan, Markazi, Qom, North West and west of Isfahan, north of Chaharmahal and Bakhtiari, highlands of Semnan, Mazandaran and west of Golestan, south of Sistan and Baluchistan and east of Hormozgan.
The rains will continue tomorrow Tuesday in West Azerbaijan, East Azerbaijan, Ardabil, Gilan, Mazandaran, Golestan, North Khorasan, Razavi Khorasan, north and east of Tehran, Semnan, and north of South Khorasan, and on Wednesday it will rain again in the north of West Azerbaijan and East Azerbaijan provinces. And Ardabil, Mazandaran, Gilan, Golestan, North Khorasan, South Khorasan, Sistan and Baluchistan, east and north of Hormozgan and Semnan highlands.
Meteorology until the activity of the rainy system regarding the possibility of slippery roads, the possibility of flooding of roads, the possibility of runoff, the possibility of a sudden rise in the water level of rivers, temporary strong wind, the possibility of damage to temporary structures such as banners, scaffolding and advertising boards and the possibility of breaking Old trees have warned and advised not to set up tents on the bed and banks of rivers and caution in crossing the banks of rivers and canals.
Based on the meteorological announcement, it is recommended to be cautious in mountain climbing activities and nomads movement, preparation of executive and relief devices and cleaning of bridge mouths, dredging of canals and watercourses, avoiding car parking next to worn out trees and half-finished buildings until the rainfall system is active.
At the same time, tomorrow and Saturday, strong winds will affect the provinces of East Azarbaijan, South West Azarbaijan, South and Central Ardabil, Zanjan, Qazvin, Alborz, Tehran, Central, Hamedan, Lorestan, Kurdistan, Kermanshah and North Chaharmahal and Bakhtiari, Ilam. took Meteorology has warned about the possibility of increased dust, increased dust, decreased air quality and reduced visibility, the possibility of disturbance in urban transportation, and the possibility of broken trees.