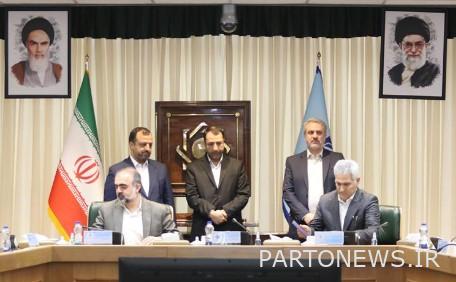 According to the financial news report According to the General Department of Public Relations of Post Bank of Iran and according to the Public Relations of Central Bank, Ali Saleh Abadi, the President of Central Bank, in this ceremony, pointing out that the volume of Gam bonds has increased to 36 since the beginning of issuing this instrument. It reached 3 thousand billion tomans and due to the non-inflationary nature of this tool to support production, this program is on the serious agenda of the government. This year, it should be done through chain financing, while the other part of it should be done through inquiry from the electronic invoice and connection to the comprehensive trading system.
The joint memorandum of understanding between Iran Post Bank, Pasarguard, Refah, Entrepreneur and Saman Banks with the Ministry of Industry, Mines and Trade on the subject of operationalizing Gam bonds in the field of production chain financing in the presence of the Governor General of the Central Bank and the Ministers of Industry, Mines and Trade and Economic Affairs and The asset was signed, based on this, the total number of banks operating in this field reached 17.
Therefore, according to the report, Gam bonds are a very efficient tool for financing the chain based on the instructions of the Central Bank. A. Banks issue promissory notes based on invoices and at the request of customers and provide them to the seller of raw materials. From the beginning of issuance to the maturity of the bonds, these bonds will be easily transferable in the chain in order to purchase raw materials. These bonds are considered an efficient financing tool for economic enterprises, which can be used to provide the working capital of economic enterprises without the effects of inflation.