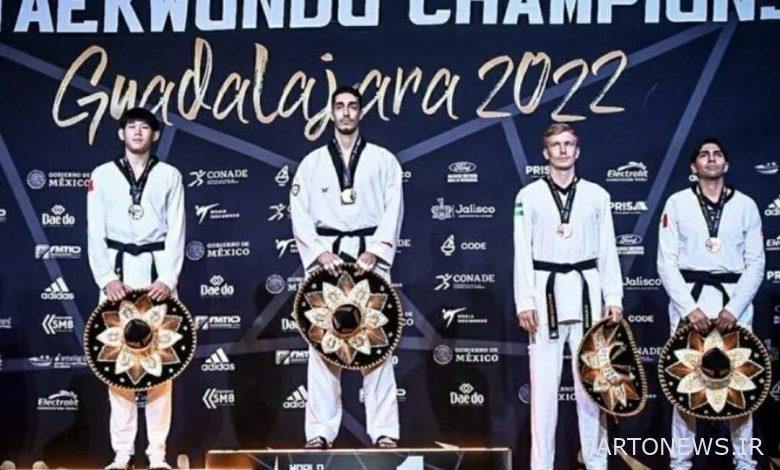 According to IRNA, the world adult taekwondo competition hosted by Mexico is being held, and our country's team has participated in this event in 2 divisions, women and men.
This Wednesday morning, at minus 87 kg, Mehdi Khodabakhshi, who previously won the world gold medal with the Iranian national team in 2015, defeated all his opponents with authority in the form of the Serbian national team.
He became a member of the Serbian national team about three years ago and after he was removed from the main composition of the Iranian team.
At the 2022 World Championships in Mexico, Khodabakhshi managed to defeat Suleimanov from Azerbaijan, Abolfazl Abbasi from Iran, Stewart from Canada, Rafalovich from Uzbekistan and Min Quang Fan from China to win the world gold medal.