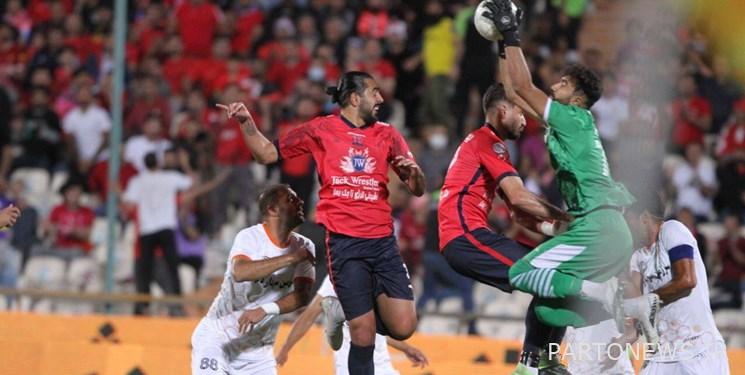 Universal faith in sayingوگو He told a sports reporter of Fars News Agency about the match between Mazandaran Textile and Arak Aluminum in the National Cup final: "These two teams had a hard time to become finalists in the National Cup, and both of them deserved to participate in the final." Fortunately, this match will be held in front of the spectators, because the presence of the fans in the stadium doubles the attractions of the match.
The former coach of Esteghlal said about the technical conditions of the two teams: "Both teams are good teams in terms of tactics and technology." Nesaji plays with three defenders and there are good players in itختیار Of course, in the middle of the season, this team made changes in its roster and had a few transfers. However, in this team, there are good and effective people like Ayub Kalantari in the midfield, Karim Eslami in the offensive line, and also Alireza Haghighi in the goal, who are experienced and influential players. Of course, people like Shiri are also effective players in the defense.
He referred to the circumstances Technical Arak Aluminum stated: Aluminum is a respectable and good tactical and individual point of view of the team. Ever since Mehdi Rahmati became the head coach of this team, he has played good and attractive tactical games in the league and cup. aluminium I have seen Arak and in fact he has brought the team to ideal conditions. The two teams are rich in experience and tactics.
"It is really difficult to predict which team will win the match, and it is not possible to say which team will win," said Alemi, who predicts which team will win the match. Maybe in the 15th minute of the match, it can be said which team has a better chance of winning. However, I think Nesaji will win the cup, but I hope we will see an interesting and good final between these two teams.
"For the first time in Azadi Stadium, we are witnessing a final in which Esteghlal or Persepolis are not present," he said. Unbelievable Esteghlal and Persepolis are both great teams. The absence of the Reds in the knockout final does not diminish the value of these two teams. Esteghlal holds the record for winning the National Cup, and Persepolis is one of the good teams. Now, the final lottery has been drawn for Arak Textile and Aluminum, and these two teams deserved to participate in the final.
end of Message/
Suggest this for the front page