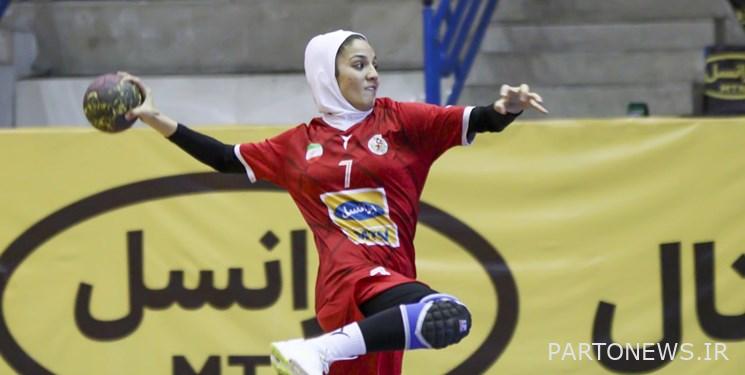 According to Fars News Agency, the Iranian girls's national youth handball team performed well in its first match in the 2022 World Championships and ended its first match with a 19-19 draw.
The first half of the match ended 9-7 in favor of Guinea, but in the second half the initiative was in the hands of the Iranian national team and the result of this half ended 12-10 in favor of Iran. At the end of the match, it ended in a 19-19 draw.
The Iranian girls in national uniform will meet Tunisia in their second match on Thursday, July 2, at 5:00 PM, and in the last match of the group stage on Saturday, July 4, they will face Sweden.
Mehraban Badavi, Elnaz Yarmohammadi Touski, Hanieh Karimi, Hasti Dokhaei, Marzieh Gharakhani, Fatemeh Baratpour, Seyedeh Leila Hosseini, Masoumeh Ghanbari, Shahrzad Nasouhi, Negar Zandaboudi, Negin Rahmani, Seyedeh Fatemeh Marikh, Mobina Hassanounejad, Mobina Hassanzadeh The composition of the Iranian girls's national youth handball team constitutes a delegation to the world championship.
Also Gholam Ali Akbarabadi (technical manager), Azadeh Gilani (supervisor), Mahsa Motamedi (coach), Zahra Ahmadinia (goalkeeping coach), Zohreh Keshavarzian (physician) are present as the technical staff of the Iranian national team in these competitions.
The 23rd World Junior Championships will be hosted by Slovenia from June 22 to July 3, 2022 (July 1 to 1401). The Iranian girls' national handball team is in the same group with the national teams of Sweden, Guinea and Tunisia.
Iran's national girls' handball team won the quota for the 2022 World Championships hosted by Slovenia by winning the runner-up title in the Asian Championship. This is the first time in the history of Iranian handball that the Iranian girls' national youth team has qualified for the world championships.
End of message / T133
Suggest this for the front page