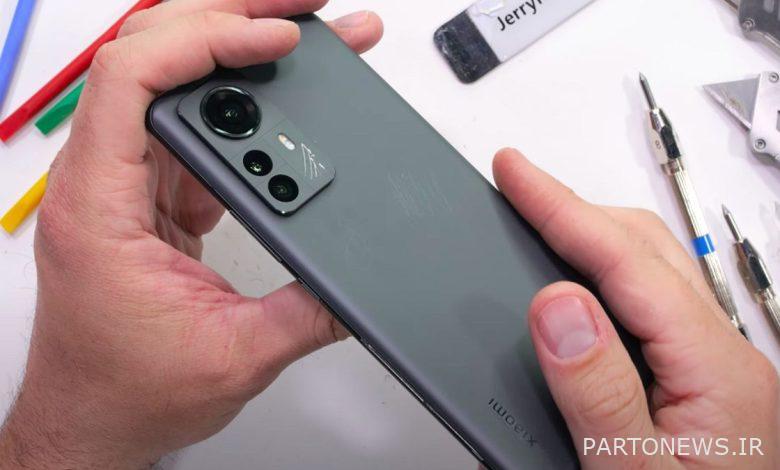 Nearly two months ago the phone OnePlus 10 Pro In resistance testing JerryRigEverything He suffered a heavy defeat and was cut in half. Now the same channel goes to another Chinese flagship, namely Xiaomi 12 Pro Go to check its performance in the resistance test.
The Xiaomi 12 Pro and OnePlus 10 Pro have a lot in common, these two products are flagship chips and LTPO 2.0 display They benefit equally. Perhaps it is because of these similarities that "Zac NelsonDecided to Your latest videoTo refer to the performance of OnePlus 10 Pro and to compare the performance of Xiaomi 12 Pro with this device.
Performance of Xiaomi 12 Pro in resistance test
The Xiaomi 12 Pro survived all the scratching process with a few scratches, using sharp and winning tools on the back panel, display and camera module. Then it was the turn of the "burn test" with a lighter, which eventually led to a permanent white spot on the old screen of this model.
In addition, the owners of the 12 Pro model should pay attention to the fact that the speaker brand Harman Kardon It is prone to scratches, so it will probably be damaged and cleaned over time.
In the final stage of the test, JerryRigEverything goes about bending this Xiaomi flagship; Exactly the stage that led to the heavy defeat of OnePlus 10 Pro. Unlike the OnePlus, the Xiaomi 12 Pro comes out of this proud test. Of course, we should also mention that this stage was accompanied by a bang for the Xiaomi representative, but it still maintained its function.