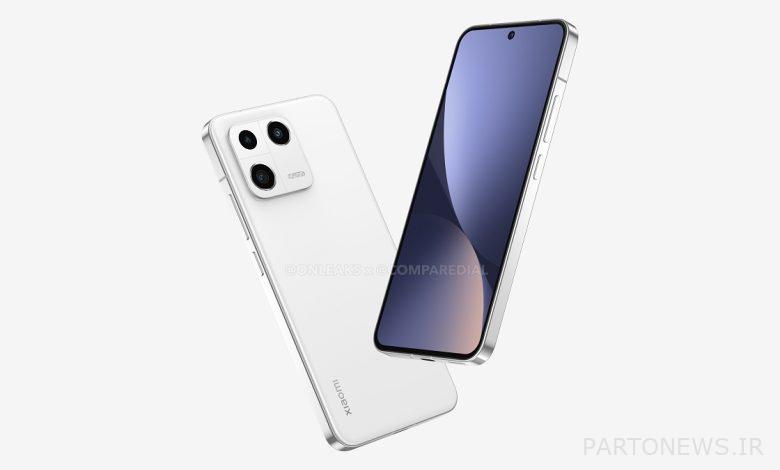 Although Xiaomi has not officially announced the date of the unveiling of its next flagships, but due to the increase in the volume of rumors and reports about them, we expect to see their introduction soon. Now the Chinese say a new rumor in history December 1 From Xiaomi 13 series They are unveiling in China.
One of the sources of the world of technology named "Sahil Karol" In a tweet The date of the introduction of the next generation of Xiaomi flagships has been revealed. The source also published two renders of the Xiaomi 13 that show it with a leather body.
Although a rendering of this product with a brown leather body was released yesterday, now we see the future flagship of Xiaomi in blue. According to these renders, Xiaomi 13 uses a flat frame with a flat screen. On the back panel, you can also see a square camera module with the brand Leica Are.
Possible specifications of the Xiaomi 13 series
Although the recent source has not published the specifications of these phones, we have seen rumors about them in the past. These phones, which may be introduced with the name Xiaomi 14, to the chip Snapdragon 8 generation 2 and will be equipped with 12 GB of RAM.
Xiaomi 13 will have a 6.2-inch AMOLED display with 2K resolution and 120 Hz refresh rate, and we expect the Pro model to be equipped with a display with the same specifications but a larger size. These products will likely have Sony's 50-megapixel main camera from the IMX8 series.
If Xiaomi is looking to unveil the next generation of its flagships this weekend, we should see the release of the poster for the event a few days earlier. So maybe in the remaining days until Thursday, Xiaomi will officially announce the launch date of the 13 series phones.