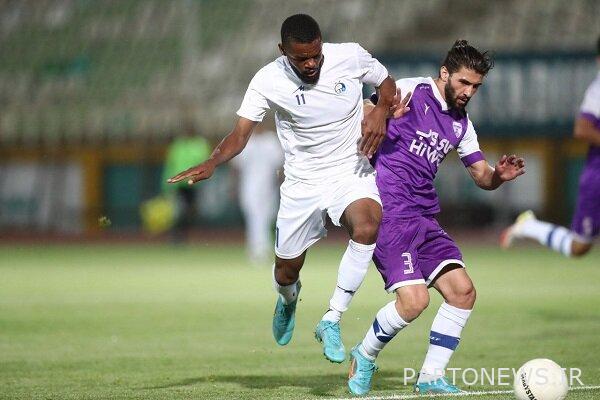 According to the Mehr reporter, the striker, who is the team's top scorer in the Premier League with 10 goals in the Esteghlal shirt and the second top scorer in this competition, was also the team's best prep scorer with 3 goals in 2 pre-season games to show that Yamga is still ready. He has and steps on the goal bar.
Kevin Yamga, who had twice doubled for his team in the Premier League before, also doubled in the preparation match against Fajr Sepasi, and by scoring his team's only goal to a fan in a preparation match, with 3 goals in 2 matches, he had the best performance in the scoring phase. Between his teammates in these two matches, he has preparations so that Khayal Majidi is relieved of the preparation of this influential player on the eve of the important match against Sepahan.
The last time Esteghlal scored in an official match was in the 81st minute of the match against Persepolis in the 23rd week of the Premier League on March 18, 2014, and the Blues scored after 90 minutes against Peykan and 120 minutes against Nesaji. Have not been.
The match between Esteghlal and Sepahan teams from the 25th week of the Premier League will be held at 18:30 on Wednesday, May 4, in Isfahan.