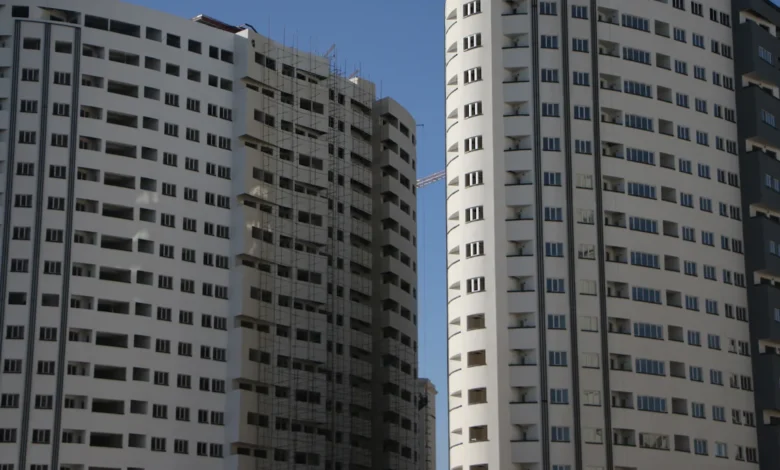 According to Tejarat News, the managing director of the Union of Construction Cooperatives of Tehran has given explanations about zero to one hundred construction plans for 25-meter houses and the purpose of building these houses and how to own them.
Khashayar Bagherpour, Managing Director of the Union of Construction Cooperatives of Tehran city, regarding the construction of 25-meter houses, said: The plan to build 25-meter houses in the country's cooperative sector and construction cooperative unions is considered, especially for housing young couples to facilitate the matter. is marriage
He further stated: 30,000 to 40,000 units of 25-meter houses will be implemented as a pilot project in Tehran and Alborz provinces, and if it is satisfactory and we receive positive feedback from it, it will be built in other provinces as well.
Baqarpour added: The municipality does not give permission for this size and our initiative was that we used the hotel-apartment license to build these houses. Some took a position against these houses, saying that the whole country is going to become 25-meter houses. The purpose of building these houses is for young people to start their life in an economic house at a reasonable cost, and the facilities that do not exist in this size are provided to them in a shared manner, such as temporary reception halls and other facilities.
He pointed out: We did not receive any government land for this project, and the contract with the non-government sector is about to be concluded on an 11,000-meter land in the 19th district, and it has a suitable use, and construction operations will begin after the contract is concluded. .
Bagharpour said: These houses are actually hotels and apartments and there is no limit to the size. Ownership will be given to individuals by joint deeds. With these houses, young couples do not have to worry about rent.
Municipality: We do not give construction permits!
On the other hand, the Deputy Director of Urban Planning and Architecture of Tehran Municipality gave explanations about the construction of 25-meter houses in Tehran and announced the lack of permission for these houses.
Hamidreza Sarmi, Deputy Director of Urban Development and Architecture of Tehran Municipality, said in the Tehran Bisset program regarding the construction of 25-meter houses: Per capita housing for each person is 17 and a half meters, and the minimum residential house for a family of 3 people is 54 meters. So far, no request has been given to the municipality to obtain a permit for the construction of 25-meter houses in Tehran, and even if it is given, the municipality will not issue this permit, and the construction of these houses is based on lies.
It is not possible to separate the document for the apartment hotel!
The deputy of urban planning and architecture of Tehran municipality said: This issue is fundamentally false. It is not at all clear from which municipality of the region this 11,000 meters of land was licensed. In region 19, no application for a license has been issued to us and there is no land with these conditions in this region.
In response to the fact that these houses are actually apartment hotels, he explained: If this apartment hotel is to be presented as a residential unit, how is its document supposed to be separated? The lifestyle in the hotel is an apartment, and they have a common share in it because the document is not issued to them. If it is a hotel, it is a subsidiary of the Ministry of Cultural Heritage and the municipality has no involvement in it.
Saying that this article is very raw, Sarmi added: The hotel has a service use, not a residential one. This union has not received permission from the municipality so far and people should not deposit any money for these houses.
Read more reports on the housing page.