Marriage and family
social
فارس من | Marriage loans and bank claims; We determine the conditions, not the parliament! / Marriage loan or Haft Khan Rostam ?!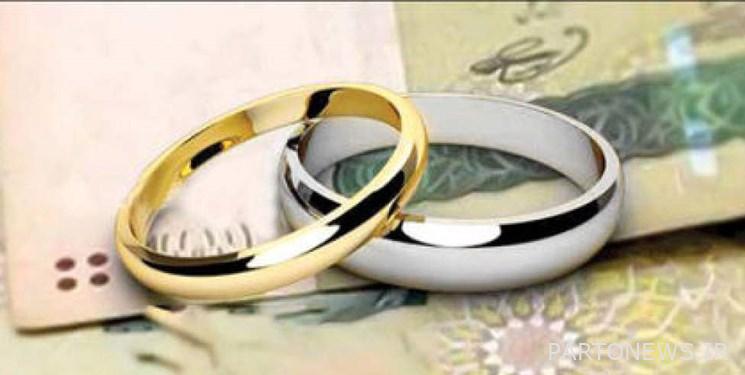 Life group; زینب نادعلی: According to a parliamentary resolution, marriage loans will be paid in 1400 in two ways. A marriage loan of 70 million Tomans, which is given to all couples, and a marriage loan of 100 million Tomans, which is age-appropriate and is paid only to couples under the age of 25. Now, with nothing left until the end of 1400, a large number of applicants for these loans Marriage has faced many problems. Some of these couples have registered their problem in my Farsi system as the need to monitor the performance of banks in paying marriage loans. According to Fars News Agency, these problems are due to the violation of banks and their strict rules for young couples. We are sitting at the feet of some of these couples to tell the seven readers what they have to do to get a loan.
"We applied for a marriage loan, and after a while, when it was our turn, the bank employee asked us for two official guarantors to give the loan," said a Fars audience member about the banks' arbitrariness in granting marriage loans. The problem is that the criterion of formality is determined by the banks themselves based on their personal taste and desire. They did not accept everything we wrote to them about the law and the comment, and said that you must have two people as guarantors.
I told the head of the bank that this is against the law, and according to the law passed by the parliament, you must either accept a guarantor or accept the subsidy share as a guarantee. "But the head of the branch said that we determine the conditions, not the parliament!"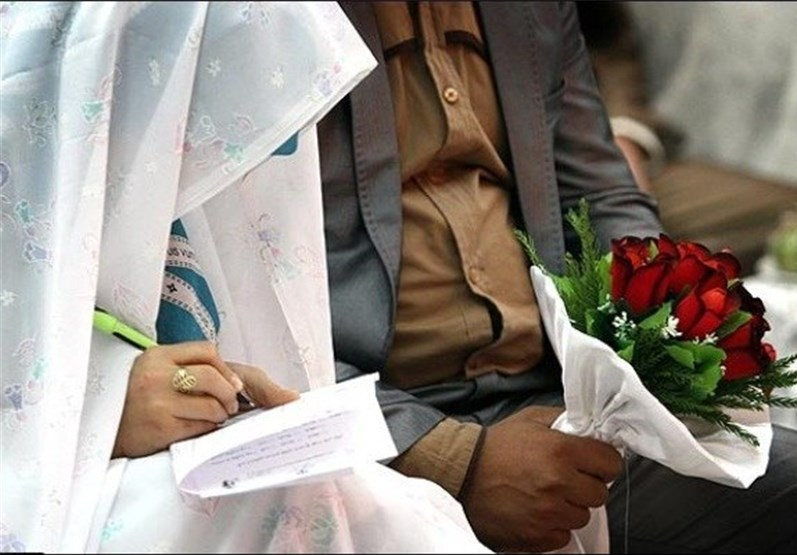 It is this lack of supervision that has caused the banks to violate, and this violation has progressed to the point that the head of the bank, instead of enforcing the law, sets new conditions and rules for the client and tells him that I will pass the law and not the parliament! This means that so far no monitoring has been done to deal with delinquent managers and they felt that they could exercise their personal taste. According to the resolution of the parliament; To guarantee, banks must accept only one of three credit items that include a guarantor and a promissory note or individual share of the targeted subsidy account. In this case, any law and conditions other than these three are considered violations.
The employment of the bride is a strange condition of one of the banks for the couple!
Maryam is a 20-year-old girl who has just gotten married. "Because I was under 25 when I got married, according to the law, I had to receive a marriage loan of 100 million tomans," she said. But the bank refused to pay this amount. They said that I must be employed and bring a letter from my place of work so that they could give me a loan. It was not enough that they wanted two guarantors and 100 million promissory notes. We were very upset and took a lot of time to get a marriage loan. Interestingly, a 20-year-old girl was expected to be employed and paid. In my opinion, if someone has income at this age, what else does he need a loan for? I asked what if someone does not have a job? But they said sharply that if someone does not have a job, he does not have the right to take a loan. That is, all the girls in our country are employed or have income that they pass such a law? "Isn't this a loan to help a couple who can not afford their marriage, so what are these strict rules and what I made ?!"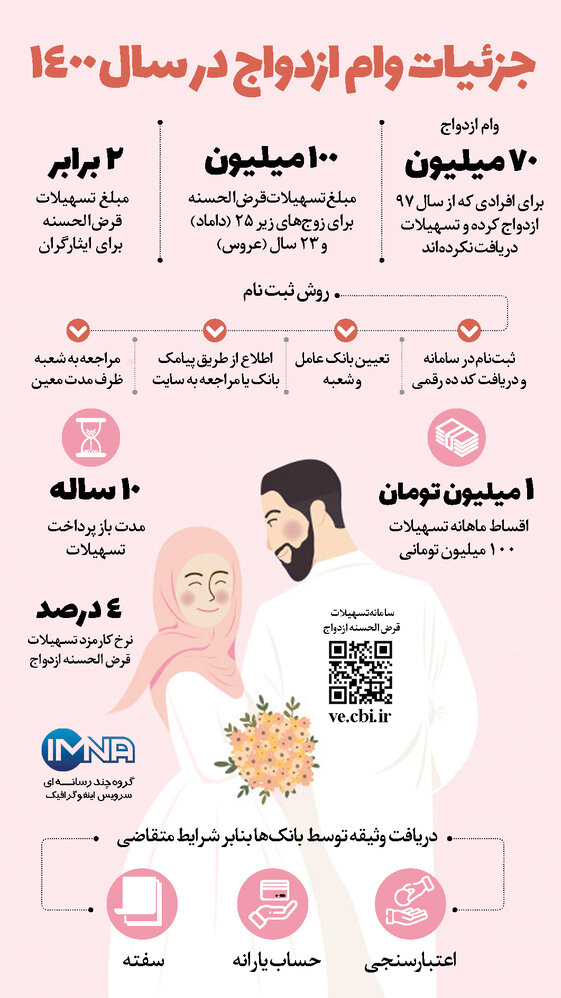 Where are the employment conditions of the bride and groom prepared? Isn't the marriage loan strike plan to facilitate the marriage, so how did these difficult conditions for getting a loan come about? A girl or a boy who is less than 25 years old is a student and has not yet entered the labor market. However, if we ignore the conditions of service and military service, rarely a young person who is less than 25 years old is employed. It is clear that this condition is set according to the personal taste of the banks, because the parliament has stated in one of the clauses of the marriage loan strike plan that employment is required only if the couple does not provide collateral or guarantor to the bank.
If you are applying for a marriage facility, official or contract employee of the government, military and law enforcement, institutions and public institutions (such as the municipality and the foundation, the relief committee, and the Red Crescent), provide a certificate of commitment to deduct installments from the relevant organization. There is no need to obtain a guarantor for the employment order and if the remaining salary is sufficient.
Some have been waiting for a year for four months, which is nothing!
Sadegh is a resident of Hamedan province. He has faced many problems in getting a marriage loan and has been traveling between banks for several months to get a loan. He describes the excuses of the bank employees: My wife and I got married in July 1400. A week later, we applied for a marriage loan. Almost 4 months passed. There was no news and we did not receive any text message from the bank. I personally went to the bank and told the bank staff about this problem. But their answer was that many people are waiting for 8 months or more and it is not their turn yet, four months waiting is nothing! Some time passed and I was pursued again, but they said that they would not lend to anyone until the end of 1400.
Unfortunately, because the bank was going to be merged, the issue of our marriage loan and the likes of us, who had been waiting for several months, was forgotten. I continued to follow up several times until one of the bank employees suggested that I go to another bank and select another bank in the system.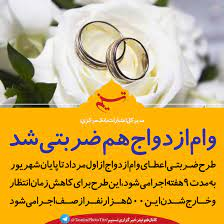 I waited for a while for the bank I was considering to be in the system. I finally completed the registration, this time, unlike before, it was our turn faster and we did not wait long. We completed the documents and introduced 2 guarantors to the bank. The bank approved our documents and they were supposed to inform us. After a few days of following up, they said that an order had been issued not to lend to anyone!
Where did this order come from? What is the cause? Why not give loans to young people who are waiting to start living together? With this inflation in the country, if we had taken out a loan just a few months ago, we might have been able to provide more of the necessities of life. But now what? Are the prices the same as they were a few months ago, when the amount of their loan does not change?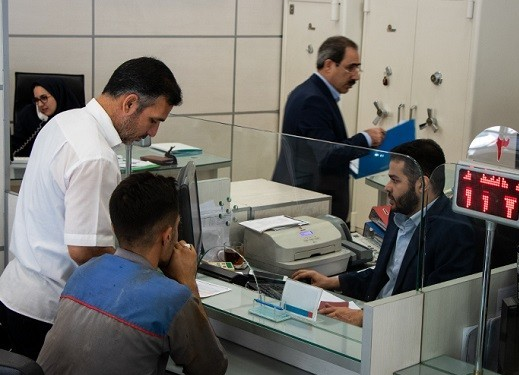 Marriage loan or Haft Khan Rostam?
Zeinab has been married for a year but has not yet been able to get a marriage loan. He lives in Tabas and believes that the people of this city have serious problems getting loans. Zeinab says: I got married a year ago and since then I have applied for a loan. When I registered, only Qarz al-Hasna funds were on the system list. I registered several times, but there was no news, and each time I had to choose Qarz al-Hasna funds. When I followed up, the head of one of these funds said that they do not give us funds. Do not waste your time. We can not lend because we do not have the budget. Choose one of the banks. It took a while for a bank to finally be on the list. I registered and hoped that this time my problem would be solved, but it did not happen. The bank also said it would not lend to anyone because it was to be merged. I really needed and still have this loan, but after a year, I still did not even manage to register, let alone the next steps and the guarantor and documents! It is basically the sentence of Haft Khan Rostam. It's not just my problem. Many residents of my city have the same problem.
End of message /
Suggest this for the front page
.