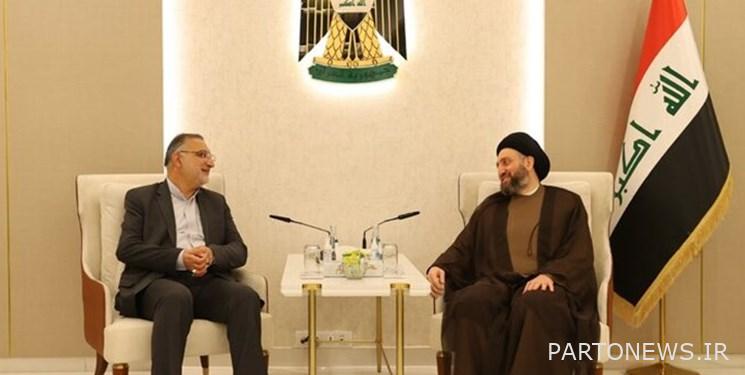 According to the report of Fars News Agency's Shahri Group, Alireza Zakani, in continuation of his business trip to Iraq, visited Ammar Hakim, the former Speaker of the Supreme Assembly of Iraq.
In this meeting, the mayor of Tehran, referring to the talks held with the mayor of Baghdad, described these negotiations as constructive and added: We hope that such interactions and cooperation will bring satisfaction to the citizens of the two nations.
Seyyed Ammar Hakim also expressed that the young population of Iraq has provided a valuable capacity for investment, and appreciated the actions of Tehran Municipality to serve in the field of Arbaeen.
end of message/
You can edit this article

Suggest this article for the first page