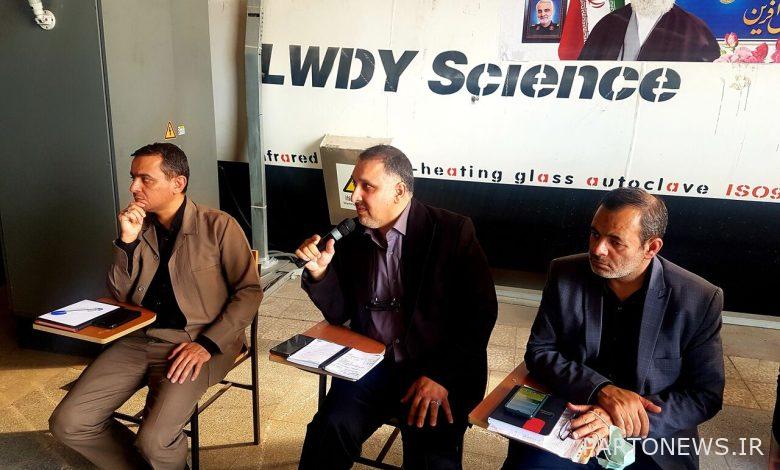 Hamidreza Alemi on Sunday evening in a sympathetic meeting of the governor of Qom with the province's entrepreneurs added: Shokohiyeh industrial town started operating in 1378, and now covers 1,265 hectares, of which about 795 hectares are industrial.
He said that according to the license, the level of employment in this town is 27 thousand 663 tons, he said: there is a total of 24 thousand tons.
Saying that after 22 years, the facilities of this town are extremely worn out and suffer from severe depreciation, Alemi added: "Creating a special budget to improve the infrastructure has legal obstacles."
The chairman of the board of directors of Shokuhiyeh town also emphasized on having a special look and approach to Shokuhiyeh industrial town as the industrial hub of the province, noting: There are no valuable units operating in this collection.
He also proposed the formation of a working group, consisting of various organizations such as inspection, industry, mining, trade and industrial estates in order to count, review and audit industrial units, stated: In this working group, we can according to the approaches of provincial managers to The issue of industry and employment, reduce production costs.
Ruhollah Ebrahimi, CEO of Qom Industrial Towns Company, also mentioned in this meeting, referring to the importance of reconstruction and restoration of the province's industrial towns: for this issue, since 1992, an amount of VAT revenue paid by industrial units located in these towns has been allocated. It can be pursued, and it is stated in the law.
Simultaneously with the National Entrepreneur Day, Qom Governor Seyed Mohammad Taghi Shahcheraghi visited Shokohiyeh Industrial Town and visited a glass production unit and talked with a group of producers and entrepreneurs in the province.
The volume of investment made for Qom industrial units is about 80,000 billion rials, with this volume of investment made in about 2,400 industrial and production units of the province for more than 60,000 tons of employment opportunities.
The province has seven industrial towns of Shokohiyeh, Al-Ghadir, Publishing, Salafchegan, Mahmudabad, Droudgaran, Information and Communication Technology (ICT) and four industrial areas of Khorabad, Dastjerd, Siro and Taghroud, each of which has a privileged position for investment development. They have production and employment. /
.