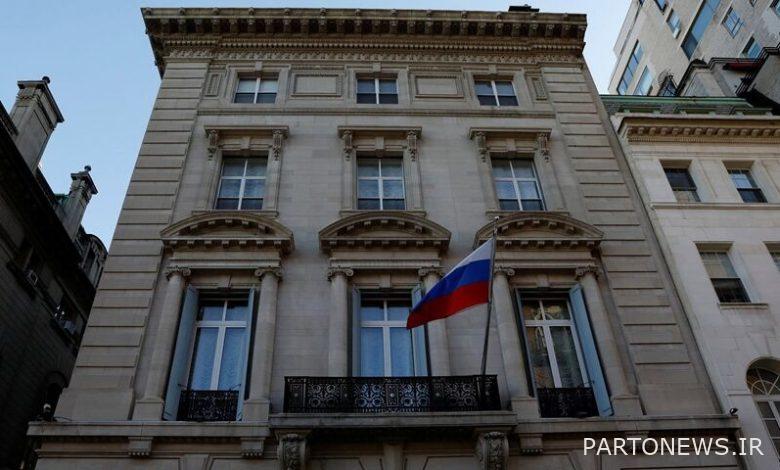 "We are threatened daily in both Russian and English," the Russian diplomat told Sputnik, according to IRNA. These threats are by phone or by email. We were once told that we would be shot with Molotov cocktails. Last week we received another message threatening to bomb.
He said the bombing threat was sent to the Russian consulate as well as its permanent representative to the United Nations.
"In addition to threatening emails and phone calls, limited anti-Russian demonstrations are taking place daily near the consulate building," Slavkin said, noting that security at the Russian consulate has increased.
The Russian diplomat also said that the funds of the US consulate in New York, which are kept in the accounts of Bank of America, have been blocked since mid-March, and that the agency is currently operating with emergency cash reserves.
"We are limited in our ability to pay for water and electricity, and we cannot pay for petrol and insurance," Slavkin said. We can not afford to pay for the various activities required for a consulate.
According to IRNA, even before the start of the war in Ukraine, the United States and Russia had disagreements over the size and function of their embassies in the two countries.
Since the Russian-led invasion of Ukraine on February 24, Russian embassies in Europe have come under pressure and European countries have expelled more than 300 Russian diplomats. Moscow has expelled European diplomats in a similar move.
Russia's ambassador to Poland announced last week that the freezing of Russian bank accounts in the country would eventually lead to the closure of the embassy and that Russia would withdraw from the accounts of the Polish embassy in Poland.
Russian President Vladimir Putin on February 21, 2022 (March 2, 1400) recognized the West's indifference to Moscow's security concerns and recognized the independence of the Donetsk and Luhansk People's Republics in the Donbas region.
Three days later, on Thursday, February 24, 1400, Putin launched a so-called "special operation" against Ukraine, shifting tensions between Moscow and Kiev to a military confrontation. The war in Ukraine and the reactions to Russia's action continue.