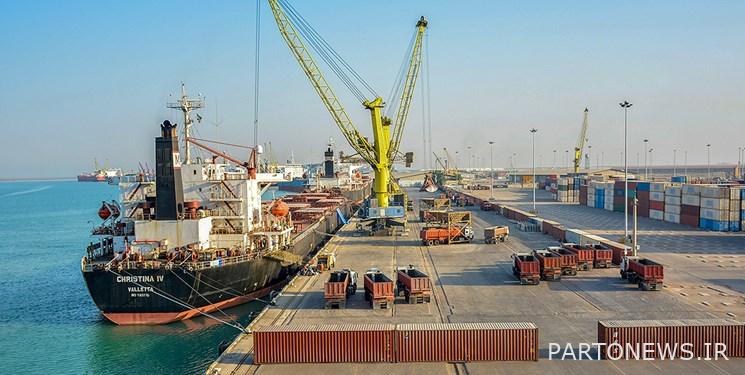 According to Fars News Agency, Sardar Mehdi Masoom Beigi, the head of the NAJA Prevention Police, announced the discovery of 23 tons of stolen goods in the port of Imam Khomeini (RA) and stated: In order to help the resistance economy flourish and fight against economic corrupters, the officers of the Ports Protection Unit are suspected of carrying a number of commercial trucks while carrying out a traffic monitoring plan.
He added: "After reviewing the documents and re-weighing, it was found that the tonnage listed in the bill of lading of trucks carrying grain and chemical fertilizers is 56 tons, which is inconsistent with the actual weight of basic goods of 79 tons, which is a result of this operation." With the vigilance of my colleagues in the Imam Khomeini Port Protection Unit, 23 tons of basic stolen goods were seized.
Sardar Masoom Beigi stated that in this operation, three confiscated trucks were arrested, four people were arrested and along with the organized cases, they were referred to the Public and Revolutionary Prosecutor's Office of Bandar Imam Khomeini (RA) for judicial proceedings. We warn that by tampering with the cargo documents and any criminal action, they intend to steal. Due to the commitment, vigilance and technical skills of the employees of the Port and Maritime Protection Units across the country, we are not allowed to steal any cargo that belongs to all Iranians. We will not give.
I have to say; Experts have estimated the value of a 23-ton stolen cargo at 2 billion 213 million 200 thousand rials.
End of message /
Suggest this for the front page
.