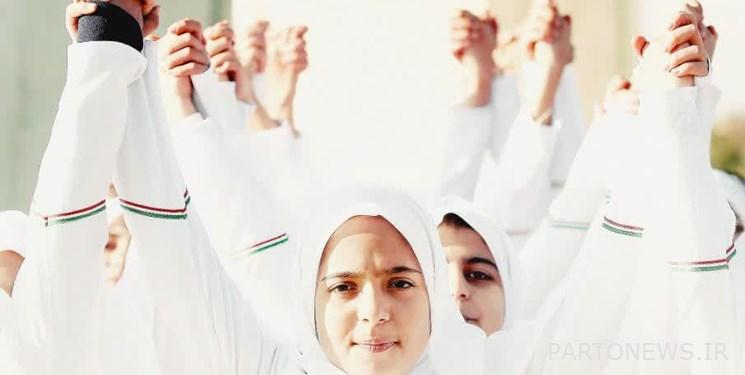 According to Fars News Agency, the music video "Iran Iftikhar Man" was performed and recorded in the form of a performance in the Azadi Tower with the presence of 300 Iranian girls and boys aged 10 to 17.
Seyedamirhossein Mahmoudian is the director of this work. Its lyrics were written by Mehdi Istakhar and its composition was by Omid Roshanbin.
Hossein Farahani was the production manager of this work, Hamida Aali Moghadam and her assistants Zahra Foroughi and Shakiba Vahidi were responsible for designing the costumes and performing the uniforms for 300 people.
In the performance of this hymn, the groups of Vasal, Restless Hearts, Ibna Al-Hassan, Tasnim, Zainbiun, Nagheme Sepidar, Shamim Yas, and Tahura Girls were present and they had two weeks of practice to perform this work.
The music video was produced by the Mawa Anthem League – Oj Media Art Organization.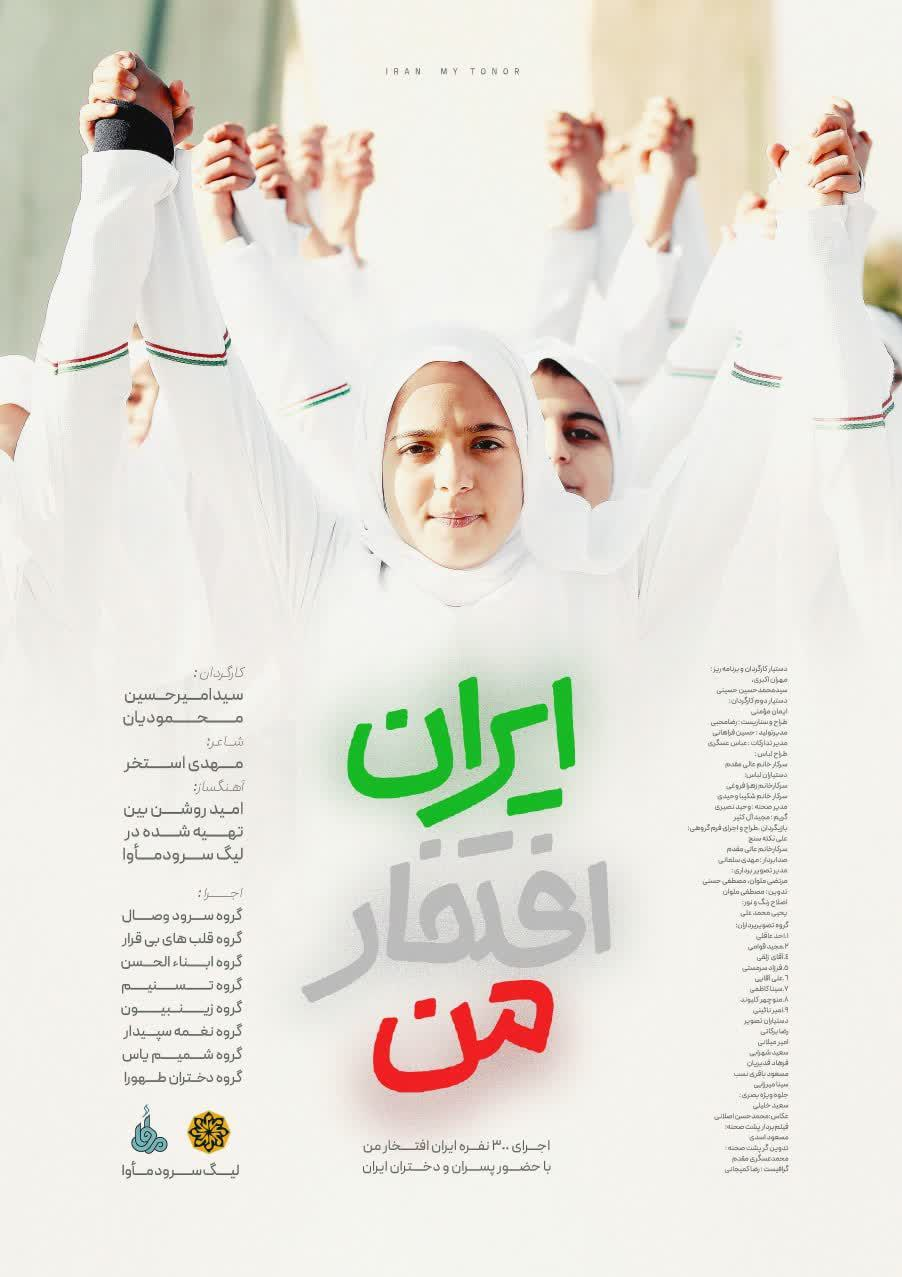 end of message/
You can edit this article

Suggest this article for the first page