bourse
Economical
4 important news for the stock market / return of confidence in the capital market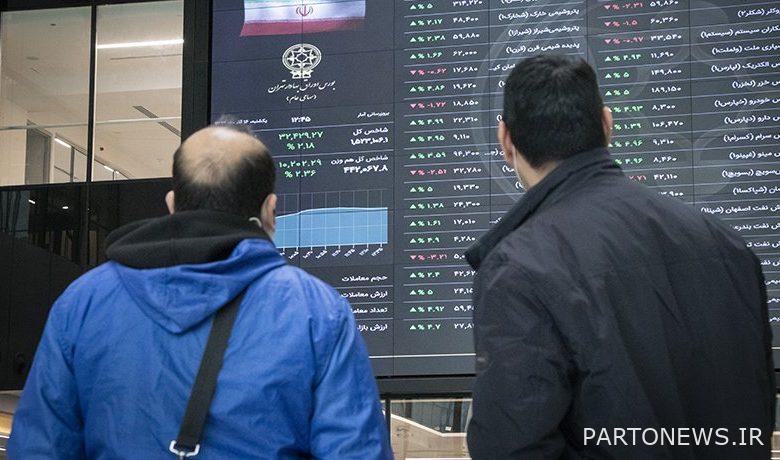 According to Tejarat News, the total index of the stock exchange had a growth of 15,532 units yesterday and finally stood at the level of 1,522,000 units.
There are several signals for the market today, and experts believe that the stock market is experiencing a balanced and downward trend.
Amirabadi, a member of the parliament's economic commission, said: "The transfers are related to property and assets related to various ministries, including the transfer of Esteghlal and Persepolis clubs, the stadium development and maintenance company, Iran Khodro and Saipa companies under the Ministry of Silence, companies such as Kesht Company." And the Haft Tappeh sugarcane industry and many other state-owned assets were definitively placed on the 1401 transfer list. (IRNA)
With the offering of Iran Khodro and Saipa in the stock market, new liquidity enters the capital market.
Eshghi, the head of the stock exchange organization, explained about the fluctuation: the complete elimination of the fluctuation range requires requirements that in the current market situation, the conditions for its implementation are not provided. Our goal is to increase the amplitude of the fluctuation to 10% by the end of 1401. The issue of justice shares of the deceased and his heirs, as well as the benefits they had, will be assigned this year. It is unknown at this time what he will do after leaving the post. (IRNA)
Eliminating or increasing the range helps the stock market liquidity and better trading flow.
Different stock exchanges were introduced
Yesterday, news about the conviction of eight former directors of the stock exchange company was published in the media, and minutes later, the names of these eight people were announced. Seyed Mehdi Sadidi, Mohammad Reza Mohseni, Mahmoud Reza Khajeh Nasiri, Mohammad Reza Sadeghi Moghadam, Mohammad Ebrahim Mohammadpour Zarandi, Ali Akbar Amin Tafreshi, Amir Taghi Khan Tajrishi and Ali Sahraei are seven members of the board of directors and the then CEO of the stock exchange company. Management positions in stock exchanges and self-governing organizations were permanently disqualified. Of course, it goes without saying that this ruling is preliminary and has not been finalized yet. (Economy Online)
Introducing capital market violators helps increase shareholder confidence.
Gholamreza Marhaba, spokesman for the Economic Commission, said: "In the first phase, covering the remnants of justice shares is a priority under the auspices of the Relief, Welfare and Warriors Committee, which the government should own in the first phase by the end of the year." (ایلنا)
Allocating justice shares to the survivors also contributes to the populism and cash flow in the capital market.