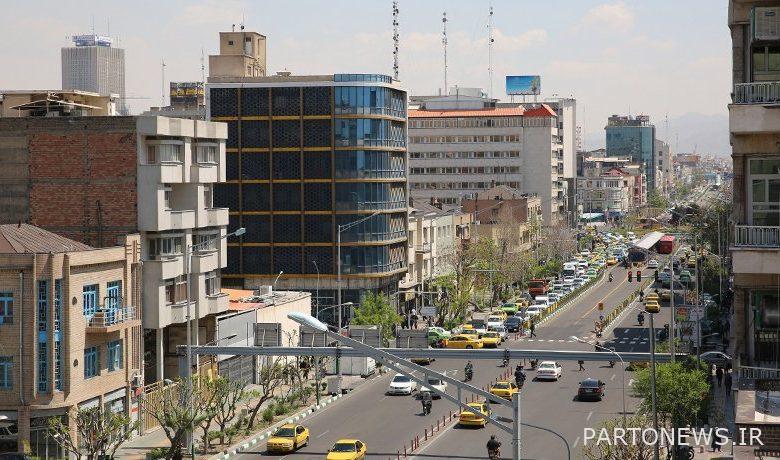 According to Trade News, quoting ایسنا Saremi today attended a public meeting of the Tehran City Council to explain to the council members about the jihadi housing camp and said: Tehran needs 150,000 units annually and according to global statistics, only the city of Damascus is in a worse situation than us.
He stated that according to the law and upstream documents of Tehran Municipality, he can enter about housing: "In these few years, many studies have been done about housing and the society no longer accepts that we want to have trial and error in the field of housing."
Saremi said that Tehran's population changes are more than other cities. The right thing happened.
He said that the municipality can help build housing in providing facilities: "One day in Tehran we saw that 32,000 permits were issued annually, but now this number has reached 5,000, and this is while studies show that by 1430, the population of Tehran was growing." It will increase and we must be forward-looking. So that now the population of Tehran, which was more than 8 million in 1995, has now probably reached more than 9 million with a standard deviation of 2%.
The deputy mayor of Tehran, stating that we are told not to increase Tehran's population, said: "We can not evict people because people did not come to Tehran with a circular, so now they can leave Tehran with a circular, and this is while studies It has been shown that next year the population of Tehran will increase by one and a half to 4 million.
Tehran needs 150,000 housing units annually
Saremi said that last year only 5,300 licenses were issued, but this incident only in Tehran shows that there is a bottleneck and should be eliminated. Statistics show that the situation in this area is not good and this year even the number of licenses issued compared to 99,700 The number of licenses has decreased, while many areas, such as District 21, have population capacity.
"Do not think that if construction and density decrease in Tehran, the population will decrease, but this population will go to the outskirts of Tehran," he said. "Tehran needs 150,000 housing units annually, and this is such that the number of units since 1993 It has reached 65,000 units per year and despite the pressure of demand, supply has decreased, so that one meter of residential units, for example, on North Kargar Street in 1997, was 7 million, but now it is 80 million, and this increase has occurred within 3 years.
Deputy Mayor of Tehran, stating that according to studies, 42% of people in the country below Housing poverty line "In Tehran province, 80% are below the poverty line, but I must say that according to the definitions, if the share of housing costs in the household basket is more than 30%,"Housing poverty line Will be announced. And the government should be required to take a more specific look at Tehran housing. Because statistics show that the share of housing in the household basket is 80%.
He stated that the share of housing in the Tehran's household's expenditure basket has reached 65% since 1996: "That is, if the average income of a family is 10 million Tomans, 6 and a half million will be allocated for rent."
34% of Tehran households are 1 and 2 people
Saremi said that the one-person household in Tehran is 11%, two-person 23% and three-person 30%: 34% of Tehran's population consists of one- and two-person households, while 43% of Tehranians are tenants, but the national average is 25%. Rents are higher in areas 4 and 15.
"Maybe the council should be able to come up with a plan to make parking mandatory for families with cars," he said, adding that perhaps we should lift the parking requirement for small units.
He said that the renovation of 5 neighborhoods will begin by the end of the year: "About 5,000 residential units will be built for the first time with the center of the neighborhoods, and the private sector is also active in this regard, which is good news."
The deputy mayor of Tehran added: "But if the regions are required to give the lands at their disposal to the Renovation Organization, we can accelerate this because we have identified lands suitable for housing in Tehran and about 18 million square meters of land that can be loaded." We identified housing investment and required areas to be active in housing production.
Request for construction up to 30 meters of railway
Regarding the memorandums, he said: "We have signed a memorandum of understanding with the Housing Foundation for the construction of 10,000 housing units. In District 5, assist the municipality in developing the metro line, and these interactions are two-way.
He said that we are required that the issuance of permits in the jihadi camp should not take more than 2 months: "Our leading projects are in the neighborhoods of Bryank, Minaei, Rajai, Fadaiyan-e-Islam, etc."
In the end, Saremi asked the city council that there is a 100-meter strip in the area of ​​the railway in districts 17 and 18, which is now unused with the lowering of the railway line, and the government should reduce the area of ​​the railway, and we ask the council to Require that we give permission up to 30 meters.