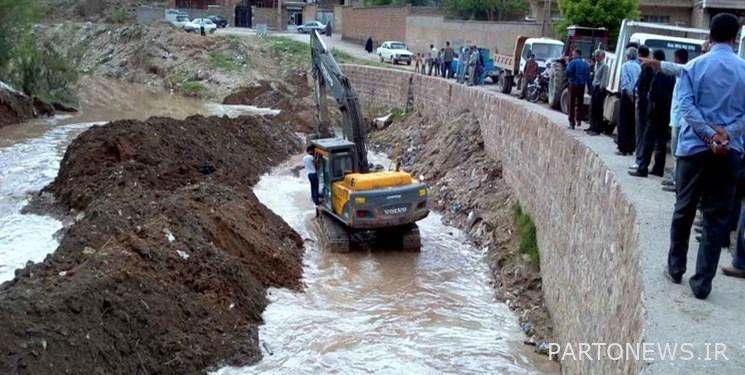 According to Fars News Agency's urban group, Mohammad Hadi Ali Ahmadi, the mayor of Tehran's 13th district, stated about the dredging of the canals in the east of Tehran: We will not have a problem during the rains.
Referring to the existence of 13,000 meters of canals in the area of ​​District 13, he added: in line with the schedules scheduled in the second half of last year, the administration of canals and canals compared to mechanized dredging of 11,000 meters of canals manually and Mechanized action in which about five thousand and 264 cubic meters of sediment has been extracted.
The mayor of Tehran's 13th district mentioned the mechanized cleaning of the Sorkheh Hesar canal as one of the other measures taken and said: while visiting and monitoring the area's canals by the agents of the district's canals and canals, the Sorkheh Hesar canal was cleared until Precipitation There is no problem in collecting and directing surface water and rainfall currents.
The mayor of Tehran's 13th district asked the citizens to help the people's servants in the municipality by participating in the cleanliness of the city and not dumping municipal waste in rivers and canals.
End of message /
Suggest this for the front page