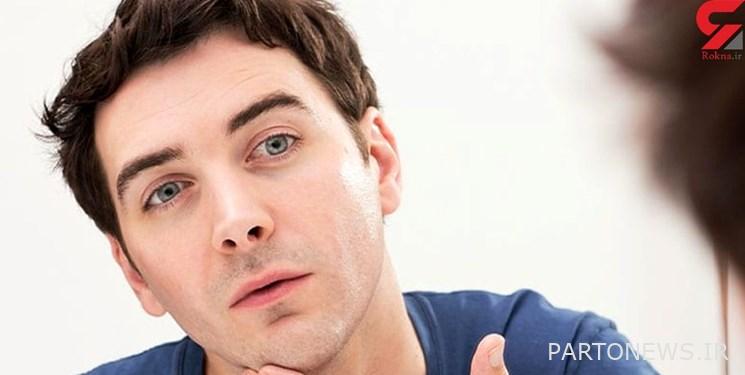 According to the health reporter Alireza Abolfazli, a specialist in traditional medicine in the "Persian Morning" program of Jam Jam network, said: "Deficiency of vitamins A, B, C, E, calcium, and especially those who had iron and zinc deficiency in childhood, suffer from hair loss in adulthood." be.
"Eating apples does not have a specific season, and the use of dried apples or apple cider vinegar is recommended in all seasons, and eating apples before breakfast can be beneficial for many diseases," he said.
The traditional medicine expert continued: "If someone has a complication or uses chemical drugs due to digestive problems, in order for these drugs not to affect his skin, he should use apple cider vinegar with ground black seed, and if someone does not have a specific complication, he can use vinegar." Use apples alone.
Abolfazli added: A mixture of honey and olive oil or bitter almonds, if it stays on the hair for ten minutes before taking a bath and does this formula in 12 meals, it prevents 80% of hair loss and strengthens the hair roots.
He said: "Acne on the face has three causes, which are called redheads, and the cream-colored fluid comes out with the blood." The first cause is due to eating heat, the second cause is dry skin and has been inherited, and the third cause is environmental pollution and lead in the air.
The traditional medicine expert stated: The age of pimples in women is from 18 years old and in men it is from 13 years old and it continues until 38 years old and then it gradually decreases but some of their pimples remain on the skin.
Abolfazli said: "If someone has a cold or hot temperament and has gone to hot foods and boils, especially on the face, upper back, shoulders and neck, he can use cedar or colorless henna or cucumber peel on his skin." Use that if you practice for 12 days, the person's face will not pimple anymore.
"If the skin on the face is fine but there are pimples on other areas of the body, general cupping is recommended for these people at the end of each season," said the traditional healer.
He added: "There are also homemade ointments for immediate removal of pimples, which should be referred to herbal pharmacists and used by their prescription."
The traditional healer added: "For those who have non-hereditary wrinkles, heat a mixture of olive oil and black seed and when it cools, apply it on the skin for 20 nights, which helps to control wrinkles."
Abolfazli pointed out: The combination of chamomile, rose and cow tongue flower in the form of a glass of morning and a glass of night before going to bed can be useful and effective for strengthening skin and hair; Of course, this drink should not be eaten with candy, but is recommended with honey or juice.
"When the roots of our hair are weak or very dry, they fall out, become thinner or absorb fat quickly, and we have to prevent this with organic drugs and modifying our diet," said the traditional healer.
He continued: "Some people who lose weight and go on a diet should not touch the wrinkles because if they give themselves time for a year, they will find their body again and the wrinkles will be removed."
The specialist in traditional medicine added: "Massage is recommended in natural medicine and its effect is very important for the skin and hair, and this is one of the main reasons why massage is recommended."
End of message /
Suggest this for the front page
.