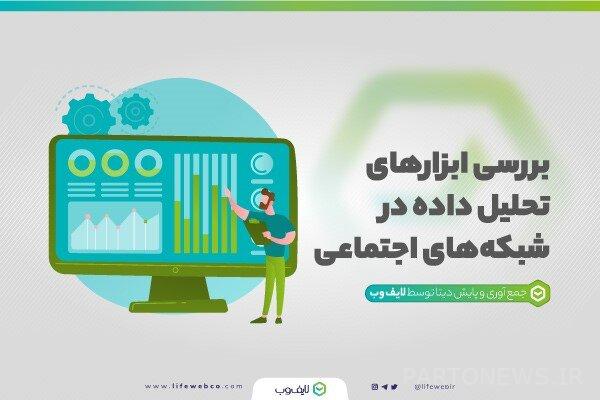 According to the commercial report of Mehr News Agency, activity in social networks is not limited to posting in different platforms and creating interaction with the audience. Just like all other activities that we do and it is necessary to carefully analyze and analyze them after doing them, we must also examine the results and consequences of our actions in cyberspace. It is also important to monitor and analyze topics and phrases related to your organization or brand in the content of different platforms.
In this article, we are going to first 3 external tools related to cyberspace monitoring and finally News monitoring system and social networks لایف‌وب To introduce which is an Iranian product.
Hootsuite
Hootsuite is a social media analysis tool that tracks your pages on various social networks (TwitterInstagram, Facebook, Pinterest And LinkedIn) And presents the result of all of them in the form of a simple and understandable report and provides you with information including the growth chart of your followers in different contexts, the best time to publish the post and the performance of the posts.
Hootsuite will also notify you when your name or brand is mentioned in a part of cyberspace.
This tool can be useful for business owners. Keep in mind that you have to pay to use Hootsuite.
Brandwatch
Brandwatch Another English-language tool that monitors and analyzes social media and website data. A summary of what has been said about you (or Your business) Becomes a hashtag in cyberspace ترند Provides relevant and relative analysis of competitors.
This tool is used for public relations, social media experts and brands.
using BrandwatchRequires payment.
Mentionlytics
The Mentionlytics tool can be helpful in finding out what is being talked about in cyberspace.
It also collects data about the keywords you want to use and makes it useful for businesses and organizations.
Like the other tools we introduced, the Mentionlytics tool is not free.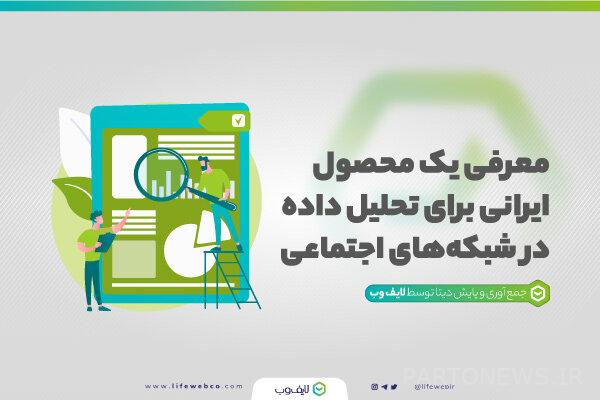 Although foreign tools related to cyberspace monitoring and monitoring are very diverse, but their use in Iran has its own issues; For example, sanctions, not being Persian and the high price of these tools can cause problems for the user.
In this regard, we will introduce an Iranian product in this field that not only has all the capabilities of foreign tools but also:
It is in Persian.
Provides analytical reports of your preferred data.
Has recorded and stored data for the last 10 years.
It has a very optimal price compared to foreign models.
دیتامی (Datami)
Company لایف‌وبBy providing products for monitoring, monitoring and analyzing cyberspace, it helps businesses, organizations and institutions to monitor and analyze data and topics of their choice on social networks and cyberspace.
دیتامی Or the same Cyberspace AnalystIs a comprehensive and online system that uses data using artificial intelligence Mining And statistical analysis provides a variety of possibilities for monitoring and analyzing the content of different cyberspace platforms and helps you to view Public Opinion Be aware and know the direction of media and news streams.
دیتامی With up-to-date services, a complete picture of news trends, events, topics raised, Trends And displays users' attitudes towards them. Cyberspace monitoring in this system is done online and instantly from the entire cyberspace and online media.
System features دیتامی:
Possible Search Among the data in different contexts from previous years until now
Ability to collect, monitor and analyze data in contexts Twitter، LinkedInTelegram, Instagram and Persian language media
Ability to search simple and advanced in the form of keywords
Ability to create a bulletin and receive output from it along with illustrated reports
Clustering of different users and platforms based on their interests
Provide diagrams of emotions in different historical periods including anger, happiness, hatred and…
Since today Digital PR It has replaced the traditional public relations, the use of the system دیتامی Company لایف‌وبIn addition to business, organizations and institutions, it is very useful and useful for the public relations of various companies and organizations and helps them to be aware of the public opinion, identify the crisis and manage it.
This article is an advertisement and Mehr News Agency has no opinion on its content.